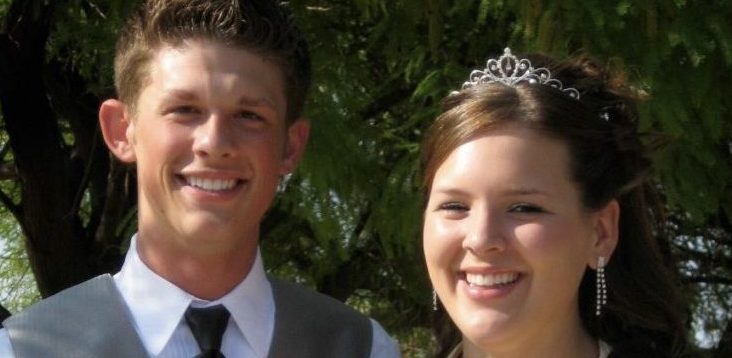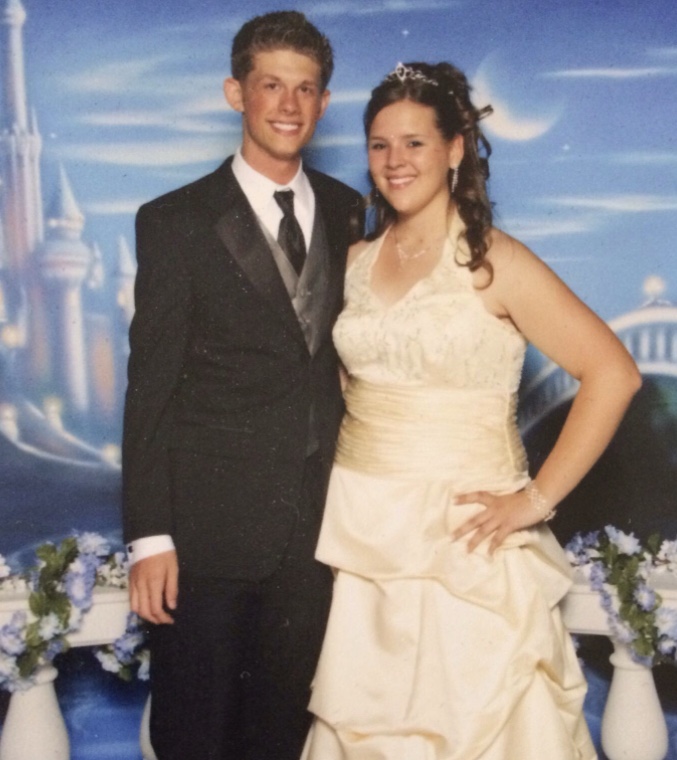 Mr. Stein
"This wasn't at prom, but I was dancing with a girl and I think I accidentely tripped her and she fell on her back  and she was wearing a strap, and it went BOING! I was wearing a coat and I covered her up with it. So I caused someone's dress to break."
Ms. Boland
"The guy who asked me painted an entire boulder in the center of campus, asking me to prom. And I said no, and ended up going with his friend. And so that was kind of an awkward part. Our theme was Pirates, so a lot of guys came dressed as pirates but the girls had full prom dresses on, so it was kind of weird and quirky. We had [prom] at a stadium down in Mesa, which was really random, and there were other schools there that were having prom at the same time. And then there was like a big gang rival that took place in the parking lot and all the police showed up, and that's how my prom ended."
Ms. Eberhart
"I don't have any crazy stories from prom, but I'll tell you about what I can remember from my senior prom. Instead of going with dates, most of my friends and I all decided to go as a big group. We rented a party bus and all went to the dance together. I remember that there was a sketch artist there that was doing caricatures, and he thought my dress looked like Belle's from Beauty and the Beast, so he drew a tiara on me as well as Mrs. Potts in the corner. I thought that having a caricature artist there was such a cool idea for a gift from Stugo. I actually still have it! I'd say my favorite thing about prom was going with friends. It seems that the worst drama usually comes from the people who bring dates. The memories that I have now of that night are nothing but positive."
Ms. Britton
"My current boyfriend asked me to prom. He got me got me a build a bear and he dressed it in a tux with little roses. He recorded, 'I love you. Will you go to prom with me?'. I was super excited when I got that. It was a nice promposal. We went senior year and our colors were black and pink. I wore black with pink heels and got my date to wear black and pink as well. We went to dinner with my best friends at an Italian place that was way too expensive. After that we got to prom which was a venue in Scottsdale. When we got there my heels were too high so I couldn't even walk in with them. They were five inches so my boyfriend literally carried me in, it was a little pathetic. We mostly just danced and it was way too sweaty and kinda gross because it was prom. I'm still dating the guy I went with so it wasn't too bad".
Mr. Korman
"Prom was an awesome experience, but it was a bit awkward and in hindsight it quite inappropriate. I went to prom with a girl that I liked but not quite dating (we would later), my best friend, and his girlfriend of more than a year. We went to dinner and the dance and had a blast. The evening concluded with a boat ride on Lake Michigan (we were in Chicago). Then it got awkward. The prom events ended close to one in the morning, so all of our parents, for some reason, agreed to get us one hotel room with two beds. (That would be a big no, Cassidy, when you go to prom!) Anyway, I wound up sharing a bed with my date and my best friend shared a bed with his girlfriend. Nothing bad happened, and I was trying to be a gentleman as I hugged the edge of the bed."
Mrs. Andre
"My friends and I were getting ready to go to prom. We decided to get a party bus rather than a limo. When we were driving to prom, there was a loud noise. We all got out of the vehicle and the party bus was broken down. We sat on the side of the road for 2 hours and it was very awkward."
Kimo
With prom coming up, everyone is concerned with their hair and how they look. Our fellow teachers once felt the same effect. Kimo, a spanish teacher once experienced this same feeling. His experience went a little different than most. The year was 1975 and since Kimo went to an all boys boarding school, he didn't get to attend a prom of his own. Instead, he went with a girl who wanted him to take her to prom. Cathy, the girl, went to an all white school and Kimo, without thinking about this, showed up in an all-white tux in a room full of white men with black tuxedos. To say the least, he didn't exactly blend in. His prom night which he describes as "the worst night ever!" was ruined for Cathy who he thinks solely wanted him to take her to prom because she was "rebellious" and he was of a different race. Cathy's night was ruined and so was his. Mr. Kimo can now look back at this and laugh but at the time it was probably not the best time for him.
Mr. Perry
In his Junior year Mr. Perry was at a fancy restaurant with his girlfriend. He was eating with her when an older couple came up and said to him "Can we get a picture with you? You remind us of our son who died in Vietnam." Mr. Perry replied with "Um ok?" So he took it and just continued eating. When he was almost done he saw the older couple leaving in kind of a hurry which he thought was weird. Then the check came and it was very pricy so he asked the waiter why it was so expensive and he said "That older couple said you would pay for it." So Mr. Perry ran out and saw the older couple getting in their car the man opening the lady's door then trying to get into his seat when Mr. Perry opened the door back up and yelled at him for having him pay for their dinner. The man said "Our son he died in Vietnam!" So he was trying to pull the man out of the car by his leg just like how Mr. Perry was pulling mine.