Five Jobs You've Probably Never Heard of Before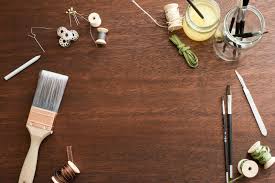 As we dive into 2018, exciting jobs are available for people with all types of skill sets and interests. Jobs which entail creativity and people skills are in high demand and attainable with minimal training.
1) Yacht Attendant
As a yacht attendant, you will have the chance to interact with guests and possibly meet famous people. The main responsibility of a yacht attendant is to provide hospitality. They get paid to travel to exotic places. Their salary varies depending on the size of the vessel, but can exceed $90,000 a year. A degree in hospitality could be useful for this job.
2) Art Therapist
Art Therapists incorporate making art into therapy sessions with people of all ages to improve their mental, physical, and emotional health. They treat patients who suffer from issues like clinical or bipolar depression, low self-esteem, and behavioral disorders. They encourage patients to express their energy positively and use art as an outlet. Art therapists must hold at least a master's degree in any field and earn an average of $46,060 a year with the top 10 percent making $69,230.
3) Chocolatier
Chocolatiers design, make, and carve chocolate. They are also responsible for marketing and selling the chocolate creations. Some are self-employed and others work for large companies. They often work long hours around holidays to keep up with production. The average annual salary is $21,000 but employees who work for large corporations like Godiva can make up to $100,000 a year. The education required is an Associate's Degree and the completion of specialized training.
4) Computer Forensic Scientist
Computer Forensic Scientists assist law enforcement officers with cybercrimes. They use their knowledge of computer science along with forensics to recover information from computers and storage devices. They earn an average of $90,000 a year and must have a bachelor's degree in a field of computer forensics, digital forensics, or some related major.
5) Media Buyer
Media buyers negotiate and purchase advertising space in magazines, billboards, online news outlets, and television or radio channels. They work for advertising agencies or individual companies to help them reach the most people for the best deal. They are required to have a Bachelor's Degree in a relevant field, and they make an average of $44,160 a year as of 2016.