Our Mission Statement
Our Mission Statement for the 2022-2023 School Year is as Follows:
"And so, we will strive for excellence as we passionately place both our heart and soul into this paper. It is a difficult task, to maintain consistency in our efforts, and to retain the honesty that represents the journalist's cause; we accomplish such a task anyhow, as it's the least we can do. We're bound to reach great heights in the future, a small yet dedicated family, accomplishing everything and all for those who keep an open ear, in exchange for nothing in return."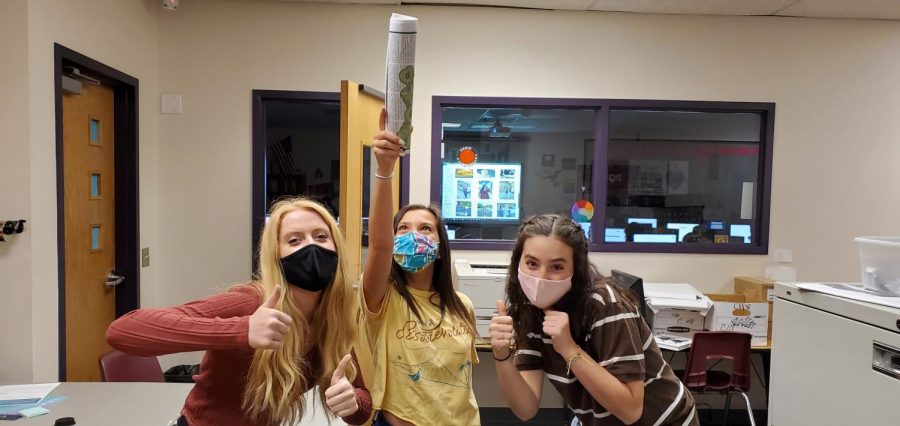 Future Goals
To connect The Ridge Review with other high school news teams in both the DVUSD and outside of the district. 
To create further social media platforms in order to better connect with the Ridge student body. 
To develop a simple, material form for our paper in order to expand our audience. 
To advocate for a larger presence around campus as a whole in order to give back to Ridge. 
To practice excellence through experimentation with multiple media formats. 
To maintain even greater consistency in publishing and representation. 
To establish a baseline for student journalism across all of Arizona. 
Important / Historic Articles:
"Cassidy Korman: First Ridge Student to Graduate with AA" – Highlighting a major accomplishment (Feb 26, 2021)
"Remembering Craig Sheppard" – A memorial for a beloved faculty member (Feb 12,2021)
"Mrs. Schramm, An Adieu" – Saying goodbye to Mrs. Schramm (FEB 2, 2021)
"Keep Making Art!" – Saying goodbye to Mrs. Kaye (NOV 5, 2020)
Previous Chief Editors:
Aden Schulze-Miller (2020-2021) (3 YoS)
Kelsey Nahodil (2020-2021) (4 YoS) (CO)
Emma Padelford  (2019-2020) (3 YoS)
Laya Reddy (2017-2019) (2 YoS) (CO)
Kate Ourada (2017-2019) (2 YoS) (CO)