Keep Making Art!
"Long Time Mountain Ridge Art Teacher Joanne Kaye is Retiring After A Career That Has Lasted Decades."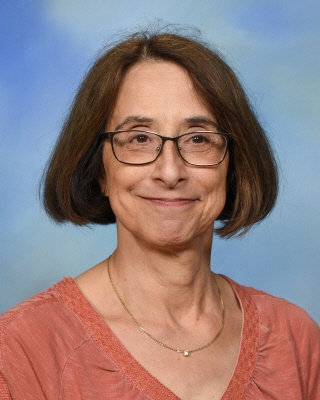 Beloved veteran DVUSD art instructor Joanne Kaye is retiring by the end of this semester after working at Mountain Ridge High School for years. 
Mrs. Kaye hasn't been on campus for the semester due to health concerns in conjunction with the COVID-19 virus, with her planning to retire at the end of 2020. For the meantime she has been filling in to help a substitute teacher who has been assisting with her class. 
Included is a Q&A between myself and Mrs. Kaye, offering a glimpse into her career from beginning to end. 
1.) What got you into your teaching career? Obviously you have a passion for the arts, but how did you get involved with Mountain Ridge?
I graduated from the School of the Art Institute of Chicago-a private fine arts college.  I majored in fine arts, photography and arts education.  In my junior year I worked with a friend and did some commercial photography-products and architecture clients and weddings/ life events.  I quickly realized I did not have the business assertiveness or commercial photo preparation for either. So I continued with getting a bachelors of fine art degree and the necessary classes to be certified to teach. This took me an extra semester to accomplish.  When I moved to AZ my son was 6 months old and my daughter 4 years old.  I stayed home with them for 9 years and after not teaching for 9 years no one wanted to hire me!!!  The principal at Paseo Hills gave me my first break, then O'Connor and then MRHS.
2.) How has your experience been at Ridge or any other high schools? What are some of your favorite moments, art pieces students have made, projects you've had classes work on etc.?   
My experiences in Deer Valley in general has been wonderful.  While for most of my career I have been stuck in rooms away from other fine arts teachers, I was in a portable with no running water for 5 years at Ridge, the teachers around me were very friendly and supportive.  When I taught in the Chicago area before moving here, I always had a room near other fine arts teachers who helped to support one another.  Being physically apart from the other arts teachers here made the teaching experience more isolating. But I have had some great 'neighbors!!! (Ms. Calles, Mrs. Daley and Mrs Delleree!!!)
3.) What would you want your successor to provide future Ridge art students? What are some things you'd like your current students, and future students to know regarding their art career and passions?   
I hope they can bring in more energy and more diversity to the fine arts.  While I know I provided a great base and range of experiences to my students, I think I am stuck in the same old ways!  Not that my program did not change and grow, but a younger more tech wise person can bring in more contemporary trends.
4.) What's one thing that you didn't get to do that you wish you could've while you were teaching?
Teach a full fledged, fully equipped, digital fine arts photography program!  I tried to teach a class a few years ago with 2 old cameras and a set of chrome books.  About 1/2 the students were using totally different model cameras and 1/2 were using phones or sharing the 2 the art department owned cameras. With no cameras, no studio space and no good free editing programs at the time, it was very difficult to do a good job.   
5.) What do you plan to do after retiring fully? Are you going to continue following your passion in the arts, or maybe try out new things, or both?
I was hoping to travel, but I think that will be on hold for a year or two. I would enjoy teaching online or part time in person when the pandemic settles down. I was also hoping to volunteer at a non profit that helps kids in some capacity (art related or not). I have always loved the Girls Scouts and my daughter and I have discussed co-leading a troupe in an inner city school where they lack volunteers. 
It's definitely going to be a loss for Ridge, including both its current students and graduates, for a staff member of such seniority and respect to be departing from the community we share. Yet, Mrs. Kaye seems generally optimistic about the whole affair, even if she admits (as of writing this) that she's bound to miss all of her students and colleagues. 
This is going to be a hard sendoff for such a colorful career, but Mrs. Kaye has something she wants all of her students to know: 
"Be kind, be passionate about what you do in your life, and be compassionate to others," she said, expressing a sentiment that encompasses the work that she's done for all of us. 
On behalf of The Ridge Review, we hope for a safe sendoff regarding Mrs. Kaye's future; thank you for all of the wonderful memories you've granted us and for all of the colors you've brought to our school (and many others) over the years!
Editor's Note: "Mrs Kaye Later Included These Details: "'I am still working full time teaching 560 4th and 5th grades through DVLOA and assisting with curriculum for my former MRHS students.  I am still mentoring all the advanced students online as well.'.
Leave a Comment
About the Contributor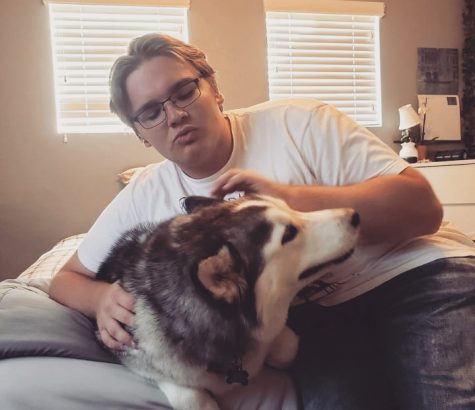 Aden Schulze-Miller, Editor in Chief
Aden Schulze-Miller is a senior and it's his third year working for The Ridge Review; he's our Editor in Chief. He enjoys watching movies, writing short stories, and is ready to help foster a...