Best Apps for the Summer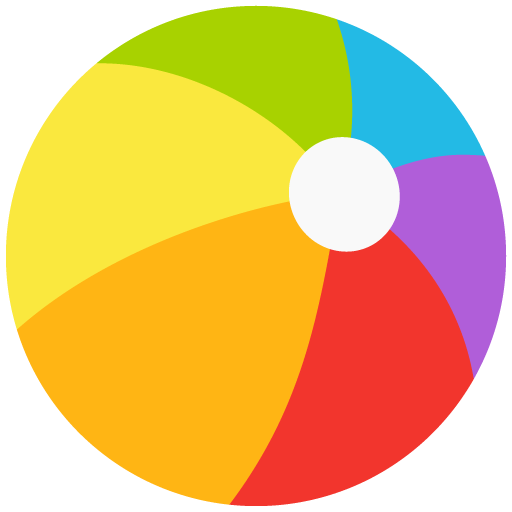 Ever
Similar to iCloud, "Ever" is an app where you can upload and save photos and videos, without taking up space on your phone. The photos are free to save, however, in order to upload and save videos, you must upgrade to Ever Plus and pay a monthly fee after a free 7-day trial. Ever can hold as many photos and videos as you want. Every so often, "Ever" will show you photos or videos you uploaded from months to years ago. You are also given the option to tag people from your contacts in your photos. "Ever" also creates flip books, collages, and albums of a month's worth of photos. It is also very easy to use. Simply open the app, backup your photos, then the app will delete them off of your phone. Uploading and sharing photos from "Ever" is also very easy to do. Ever is a great way to save space, and it is also a great way to look back at your memories.
Marco Polo
Known as the "video walkie-talkie", "Marco Polo" is a new video chatting app that can be found in both the ios and the Google Play app stores. It's primary feature is straightforward: you and your friends send videos back and forth in one main thread. Though it seems like this is a feature that other apps have used before, "Marco Polo" stands out in a few ways. Unlike Snapchat, the videos aren't deleted after 24 hours and can be downloaded to your phone. "Marco Polo" also allows you to watch your friend's video as soon as they begin recording, as if you are there with them and seeing what they see in real time. "Marco Polo" also has fun filters, voice changers, and drawing that you can add to your videos.
Prisma Photo Editor
This is a photo-editing app that allows users to convert a image to look like an artistic effect. To use this app, users can upload a picture and apply a variety of filters on it. This is an unique app because it offers a wider range of filters, along with the basic editing tools, such as crop, brightness, etc. Prisma adds a dramatic effect to the pictures by going through the picture rather than adding a new layer over it .
Hoopla
This app allows you to connect your public library card to the app. From there, you are allowed access to books, audiobooks, music, and movies. However, there is a limit to what you download. Every person is allowed to download up to ten items per month. Once the month is over, your "library" is reset and you are allowed another ten titles for that month.

Procreate

This app is a great drawing app which many professional artists use. It includes a variety of many brushes and other great options an aspiring artists needs like choosing landscape size and a zoom option. This is great and all but the app is ten dollars which although a steep price for an app it is worth it for the quality of it.  You'll want a stylus for this one so you don't get sores from drawing on the screen for too long. Luckily it has good Apple Pencil support so if you spent 100 bad boys on that thing you can use it!
Door Dash
Doordash is a great app in which you can order favorite food and it is delivered right to your doorstep. There are hundreds of thousand of options to choose from simply from entering the city you live in. It is a great app for on demand ordering, on a lazy day or even a busy night. Lastly and my absolute favorite thing about doordash is that it is free.
TV Time
This app tracks your TV shows so that you always know when they come on. This app gives you an overview of all the upcoming episodes. You can track all of your favorite shows and make sure you never miss an episode. On the TV Time app you can also track what episodes you have already watched to help you keep up with each episode.
Google Photos
Google Photos allows you to back-up all of the photos on your phone to Google Drive, making them accessible from any mobile device. This app also allows you to create albums to better organize the photos. With Google Photos, you can share your photos with others easily, create a collage, and even search for specific people with Google's special feature of recognizing faces.