Best Apps for School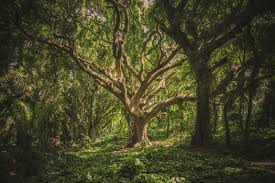 As school is now in full force you may be wanting to find apps to help you get prepared for quizzes, tests, and homework. Here are some of the best apps out there to help you get through this next year!
Forest
Forest is an app that motivates you to stay off your phone while doing homework. You open the app, set a timer, and plant a seed. Once the seed is planted, you have to stay off your phone until the plant is finished growing. If you go on your phone, then the plant will die . If you go on your phone, then the plant will die.When you plant enough virtual trees, the creators of the app will then plant up to five real trees.
Quizlet
Quizlet is an app that allows you to create vocab sets and learn them through flashcards, fill in the blank questions, and matching games. You can also share your Quizlets with friends around the world.
Speak & Translate
Speak & Translate allows you to speak into a digital microphone that translates your speech into the language of your choice. This app will help you understand more about the language you are learning in school.
Kahoot
With Kahoot, you can make your own practice quiz game for study groups. You first make the quiz, and then everyone can sign in to try to answer the question the fastest to win.
Photomath
Photomath can instantly solve and explain every math problem. You just take a photo of your question (or type it in), and the app will break down the problem and give you a step-by-step solution.