Haru Sushi and Grill Review
Haru Sushi and Grill brings fresh sushi and a warm atmosphere to the local Glendale scene with their bold dishes and fantastic service.
Haru opened September 21st, 2018 and I visited them on September 24th. When you first walk in, you are greeted by hellos from the staff and the chef and his wife who own the restaurant. You can choose where you want to sit and the waitress brings out miso soup and menus to start the meal.
The atmosphere is classy, but casual enough that you could still wear a t-shirt and jeans. A mix of K-pop and American alternative play in the background, echoing the mix of cultures that Haru represents. You have the option of sitting at a table or sitting around the prep space where the chefs cook and plate the meals, adding to the personal experience Haru does so well.
The menu features several varieties of sushi and sashimi, as well as noodle bowls, dumplings, and other signature dishes. I began with pork dumplings, which came with a slightly sweet dipping sauce that was perfect to start the meal. I then sampled the Amazing Spider Roll, which was crab, masago, avocado, cucumber, and spicy mayo. It was especially good paired with a little wasabi and ginger.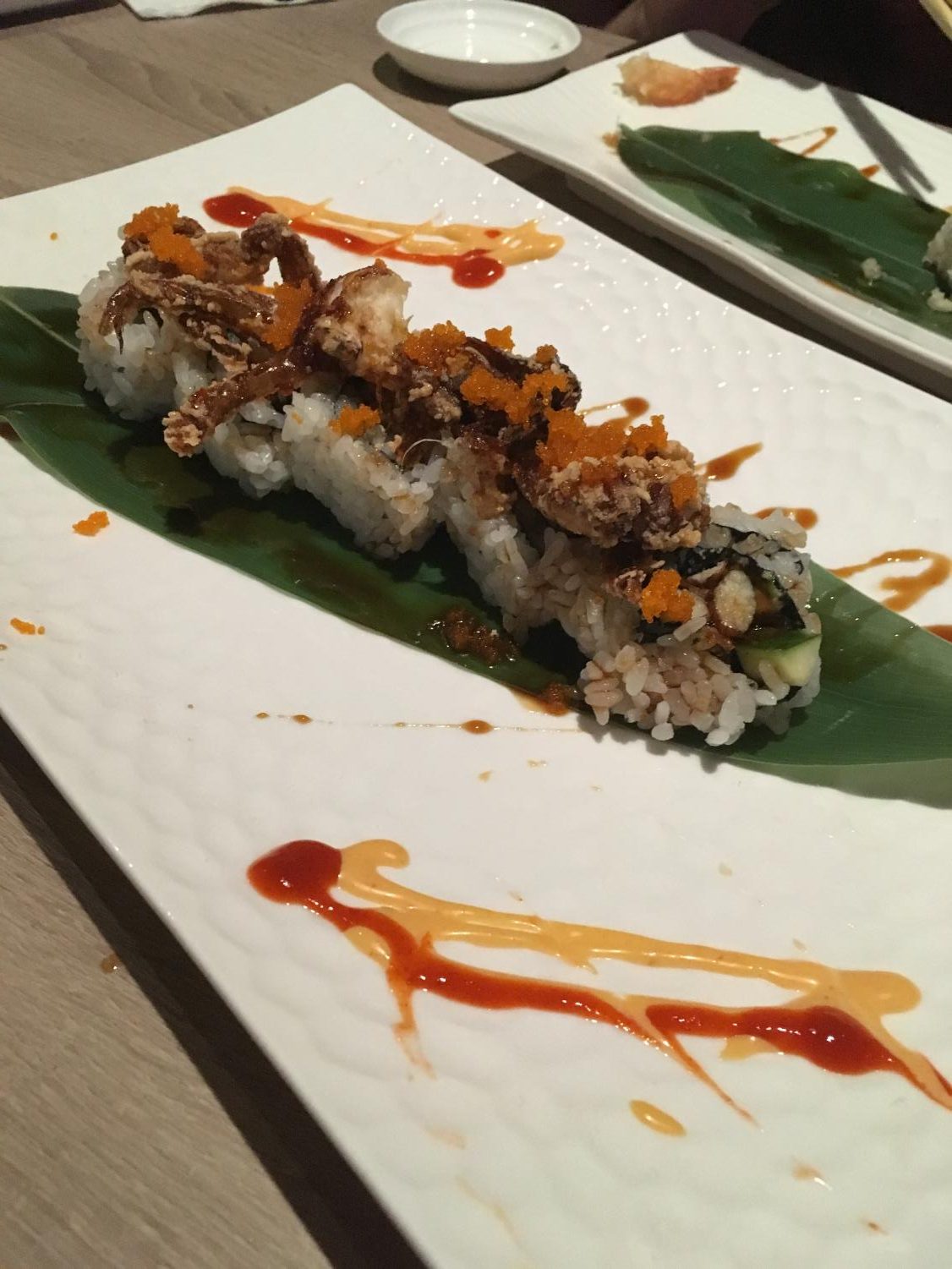 I then tried the Awesome Blossom Roll at the suggestion of my waitress, a sushi roll with tuna, cucumber, spicy seared albacore, and fried French onions with spicy mayo on top. This was definitely the favorite of the meal. The spice of the mayo, the crunch of the onion, and the smokiness of the tuna made for a perfect and balanced bite.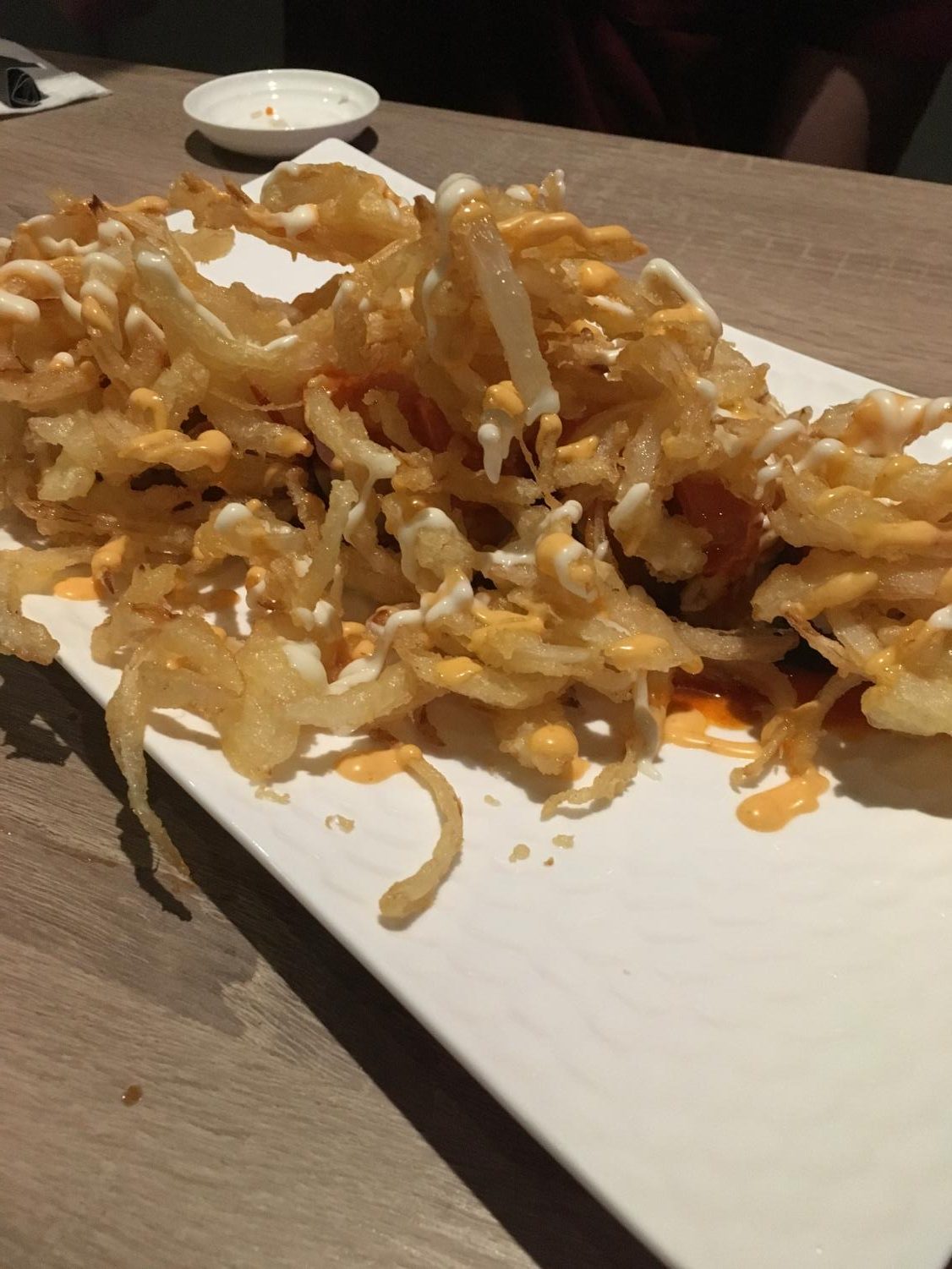 I thought that I was done with the meal at this point, but the chef and his wife then came over to our table to personally ask about the meal and how we had heard about the restaurant. They were incredible charming and it made the meal feel really special and personal. To top it all off, they then sent over little dishes of vanilla ice cream with slivered almonds as a complimentary dessert.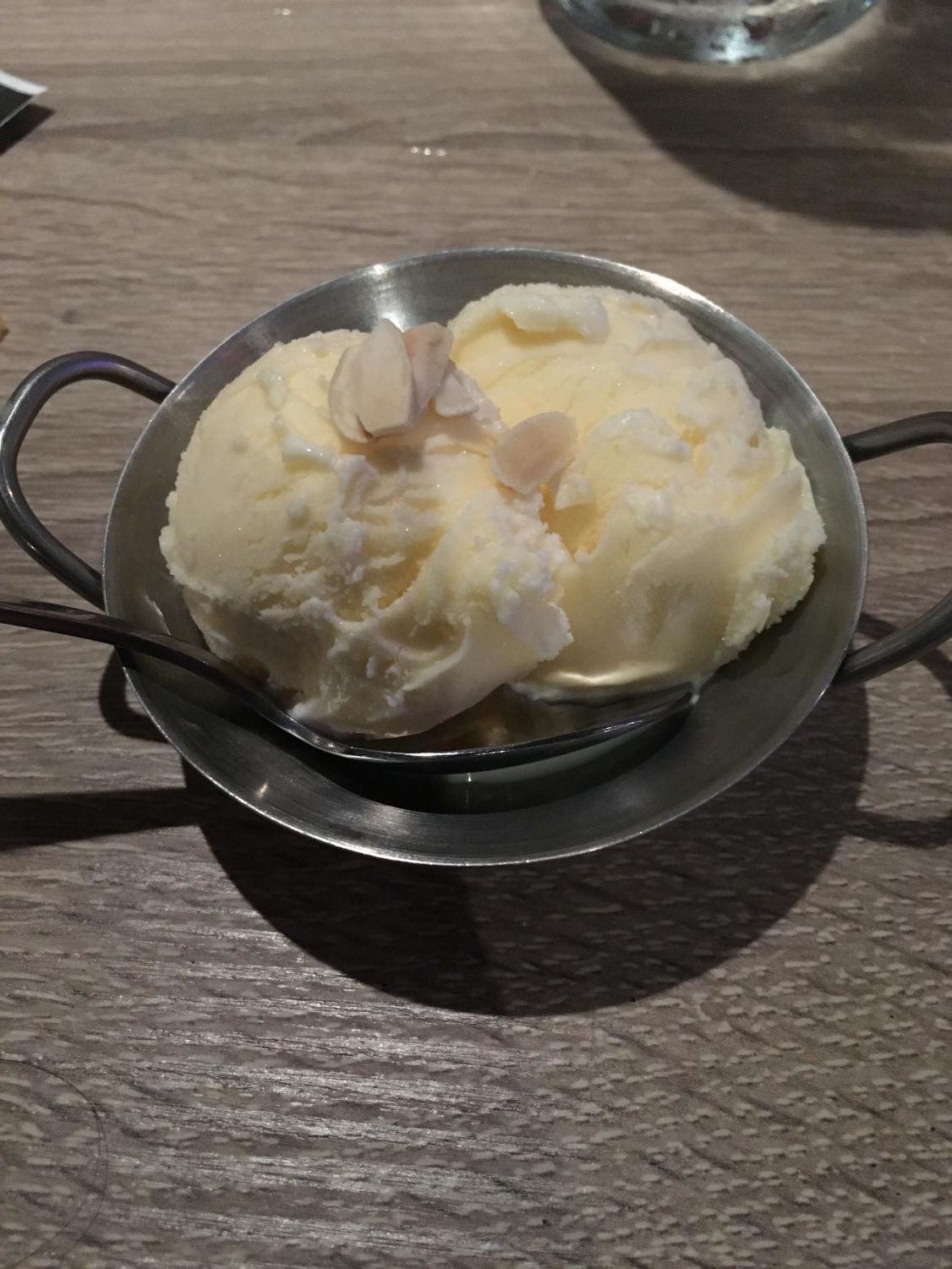 Haru has become one of my go-to restaurants for when I want to have a special meal out. While the prices are a little higher than some, every dollar is worth it for such a delicious and personal experience. Plus, if you go on Tuesdays, sushi rolls are buy one, get one free. You can find Haru on 67th and Beardsley and online at https://m.facebook.com/harusushiaz/?ref=py_c