The Benefits of Trying Out for High School Sports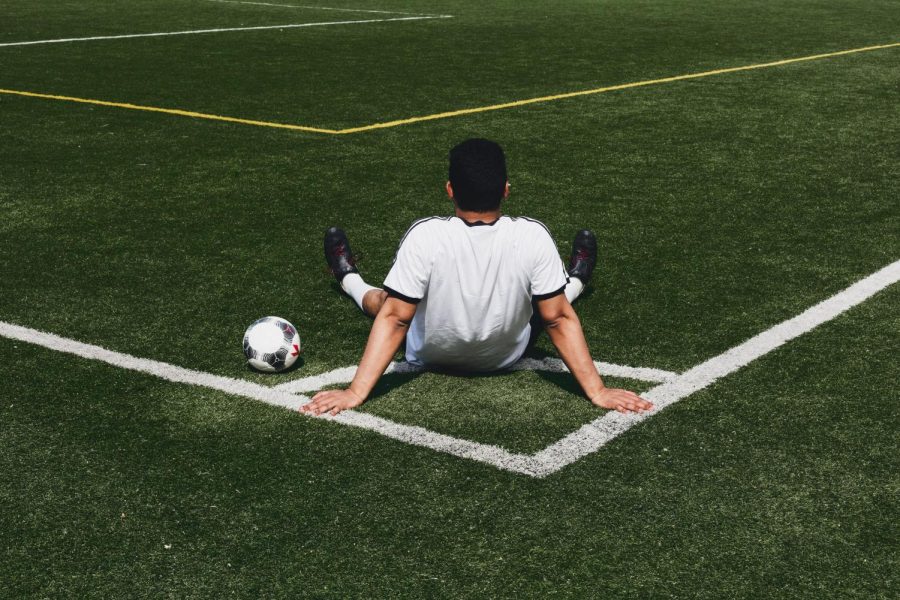 Paula Bondeson
December 4, 2018
High school sports tryouts can be intimidating for some, but are well worth the reward of being a part of the team. Once students get past the initial fear of not making the cut, they can really focus on the game and have some fun with their teammates. Being on a high school sports team is a great way to feel involved and gain school spirit.
Tanner Olson, a Mountain Ridge sophomore on Varsity golf, says the most stressful part of tryouts is "the first T-shot and then after that it's pretty much just another round."
The hardest part is getting out there to showcase your abilities for the coaches. Once you get past that, it's just about doing your best and having fun with your teammates.
Zach Burcham, a Mountain Ridge junior on the Varsity basketball team, says, "Just have fun with it and don't treat it like it's a tryout but more like it's a game because some people can treat it like a chore rather than a game."
Remember why you tried out for the sport to begin with instead of getting caught up in the stress of making the team. There is too much to focus on in the game for players to be worried about the people watching.
Kelsey Biernot, a Mountain Ridge junior on Varsity soccer says, "For club tryouts there's a lot more scrimmaging than school tryouts where you should already know all of the technical stuff so now they're just trying to see where you play and how you play."
High school tryouts can be more stressful than club because no one is guaranteed a spot on the team. However, students who are on a club team should have the necessary foundation to make a high school team. The extra practice club teams give players helps them to advance both their own skills and the team performance.
Biernot also says, "We got to see a lot of the positive things about everyone this year and more of the technical skills instead of just running."
Freshmen tryouts are more an estimate of a player's physical fitness, whereas upperclassman who tryout are evaluated more on higher level skills and fundamental knowledge of the sport.
Mr. Lopez, the boys Varsity basketball coach and algebra teacher at Mountain Ridge says, "I like players that have the ability to score points, are fundamentally sound, have size, and athleticism…"
These are all skills that players can work up to and should not discourage anyone from trying out if they feel that they do not fit all of the criteria yet.
Lopez shared, "You have to be able to provide some sort of skill and you have to be a quick learner, but there's always a chance that someone could make the team without any experience."
Trying out for a new sport can lead to lifelong friendships with teammates and coaches, and many students report being glad they got involved in a sport.
Biernot says, "High school sports are fun and it's a really good learning experience to see where your strengths and weaknesses are."
Burcham says, "You never know what could happen. If you make it, then you could improve and it could lead to many greater things other than just basketball like relationships."
You are only in high school once and now is the time to gain as many experiences as you can. It can be fun and exciting to learn a new sport or even just to take your skills to the next level by joining a high school team. If you are used to playing a sport outside of school and have never considered getting involved with the team at Ridge, now is the time to expand your horizons. Being with a group of your friends at practice will help you learn new tips and techniques from different people.
Lopez says being on a team, "…can teach you good life skills and it's healthy for you."
Basketball, Cheer, Soccer, Wrestling, Track, Cross Country- whatever you try out for is sure to teach you beneficial life lessons and give you a stronger sense of connectedness to the school. We all have to come to school, but you get to choose how exciting you want to make it. Joining a sport can help you to get really involved in something that is greater than yourself. When a group of people meet together with the same goal to help everybody succeed, that's when the magic happens.
As mentioned in the book "The 7 Habits of Highly Effective People" by Stephen R. Covey, "…we must look at the lens through which we see the world, as well as the world we see, and that the lens itself shapes how we interpret the world."
If you want to have a successful life, then it is important to engage in the positive activities that are happening where you are. Right now, we are all in high school, and trying out for a sport leads to benefits for both your mind and body. The lens through which people view trying out for a sport determines whether they find the experience stressful or rewarding.