Preview of the 2020 Primaries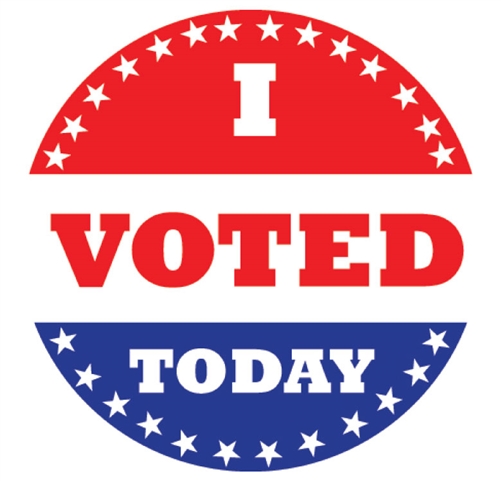 Hang on for a minute...we're trying to find some more stories you might like.
With the 2020 election primaries beginning early next year, we have begun to have a look into how the next election cycle will play out and it's looking like quite the king of the hill situation. At the top, brandishing a golden trophy, is Donald Trump. His very obvious plan for re-election paired with his God-like status in the Republican Party makes him a prominent Republican contender, even though Bill Weld recently announced his candidacy. Meanwhile in the Democratic Party, a hive of nearly 30 challengers clamber to challenge the president, hoping to take the executive branch. Aside from just the sheer number, there is a widespread variety in positions and opinions, spreading the party thin and setting up the primaries to be even more chaotic than we saw just 3 years ago.
There's no question on who the Republican candidate will be, while Jeff Flake, along with a few others, originally showed signs and interest in the candidacy, they have all stated they will not compete with Donald Trump in the event of a re-election attempt, a virtually assured possibility.  There's nothing to say about the President that already hasn't been said, so let's take a look at the democratic side.
The Rolling Stone published a list of Democrats ranked in their likeliness to fill the primaries, beginning with Kamala Harris. Former attorney general of California and current senator, she advocated for free college, Medicare for all, and promised a fight for the people. With poll results high and already an announcement for candidacy, you will hear more about her as we get closer to the primaries. A name not unfamiliar to the news and a top contender is Elizabeth Warren, a Massachusetts senator with a recent debacle with the president. Warren supports capitalism in America, but supports the working class, along with many plans for foreign policies and student debt.
We'll end with Beto O'Rourke, a name you might recognize from the Texas senator election. Although he lost the race to Ted Cruz, he put up a good fight and impressed his party with his success as a Democrat in such a Republican-dominant state. He was quiet for quite a while after the loss but early this February said he was thinking about running in an interview with Oprah. He stays quite standard to the Democratic Party ideas, supporting a cleaner environment, supporting LGBTQIA+ rights, and tightening gun laws without restricting gun rights.
There are 27 more candidates worth the time to read about, many you may know very well. Bernie Sanders, Joe Biden, and Cory Booker are very likely contenders, and I recommend pursuing such research. While in relation to yourself the most important elections are local, such as representatives, senators, and props, the Presidency effects the masses. A new president is a new face of our country so it is important that we fill the position with the best possible choice, as simple as it sounds.
While the 2020 election is still quite a ways away it is important to be aware of the options, especially if this is going to be the first election you are eligible to participate in. Early next year the whole process we seemingly just painfully watched will begin again and by just looking at the amount of Democrats challenging one single republican candidate, 2016 is looking negligible in comparison to what is unfolding.