Student-Ran Art Account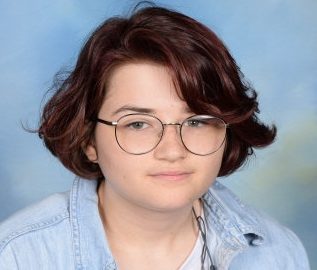 Ken LaCross has run an art account since 2017, but in June of 2018 his account was noticed by someone he looks up to, Chloe Moriondo, a popular singer and youtuber.
"It felt really good to have someone I look up to appreciate my art. It made me realize that doing my art can have a positive outcome," said LaCross.
He started his art account after one of his friends pushed him to; he said that she loved his art so he finally caved and created the account @clowneing on instagram.
LaCross has been drawing and painting since he was a little kid and one of his favorite things about running his art account is being able to create whatever and whenever he wants and still getting that love and support from the people who follow him. He's even done a few commissions for various people and made some money from his account.
Although it would be a dream for LaCross to pursue art in the future, he says that he's afraid that it won't pay the bills. He doesn't want to be a 'starving artist' but will continue to run his art account and post whatever he creates.
"It's just a place I can share things I create and having other people comment on my art makes me want to put more out there and practice more," said LaCross.