Namit Mangat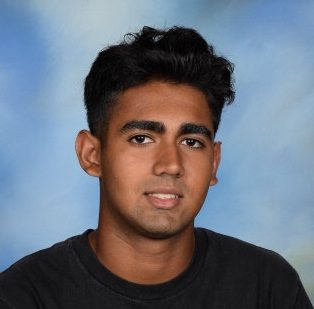 Namit Mangat is a sophomore at Mountain Ridge. He, like many other students, is just trying to pass high school and get into a decent college. For many they go to College for a passion they have. For Namit it is field hockey.
He has been doing field hockey since he was young. He was inspired by his parents who also played growing up and into their adulthood. Namit has always had a passion for field hockey.
"I was probably around seven when I first played my actual regulated game," Mangat said.
Namit has a natural "taste" in field hockey. He grew up playing it and hopes to play it the rest of his life he said. Mangat is at one of the highest levels in the country right now. He is right below international and is soon hoping to be recruited to play on a higher level team.
Namit will be travelling with his home team to Santiago Chile. He will be travelling with his family and will be playing against teams from all around the country.
"I'm on the national team for USA," Mangat said. "My team was invited to go to Chile for a test series."
This shows how good the team Mangat plays on is. His team is getting invited to play outside of the country for a test series.
He wants to go to college for field hockey and get to a higher and more completive level.
"In Europe they have men's field hockey, so I'm hoping I can play there," Mangat said.