Art Club's New Media Center Mural
A New Sticky-Note Mural is in Construction for the Food Drive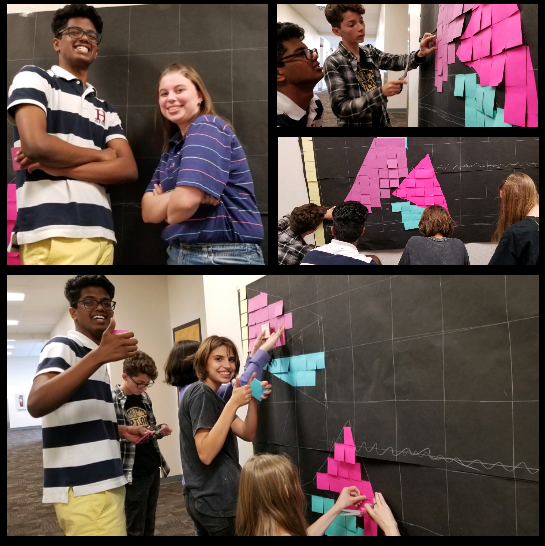 To kickstart awareness efforts for Ridge's upcoming Food Drive, our Art Club is in the process of creating a wall mural made out of sticky notes.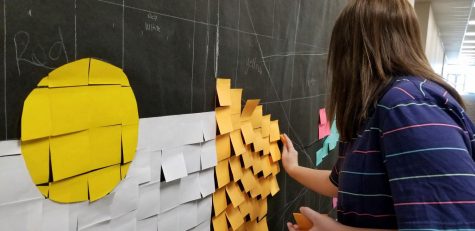 The mural will feature a large soup can surrounded by colourful geometric shapes, the shapes being created by hand cut and placed sticky notes. It was designed by Ysabel Cates, who's in the Intro to Art class; Cates's design was chosen through an earlier competition.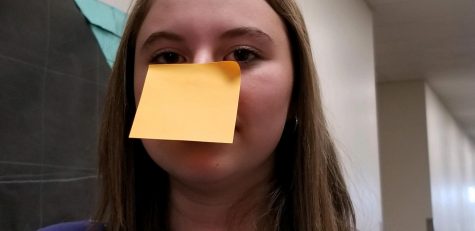 Although the process of building the mural has only recently commenced, it's been moving quickly, and the partially completed work is viewable on the first floor of the CC building. When the project is finished, it'll be placed on a wall within the media center to help advocate for the Food Drive.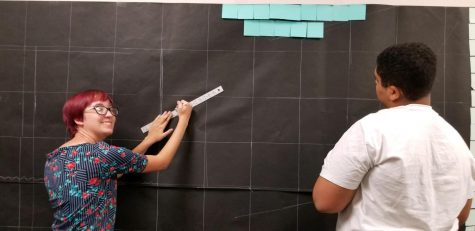 According to Mrs. Kaye, who's one of Ridge's art teachers and Art Club's sponsor for the year, the work is said to be posted up "'Till the end of the food drive, or until it falls apart."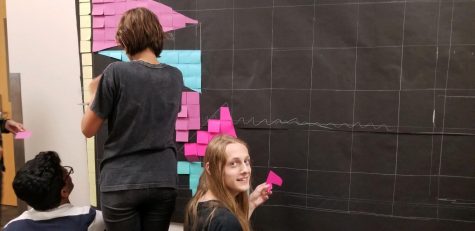 The project should be complete by next Thursday, go to the media center to check it out!