Our Venerable Mr. Vines
Take a Chance to Familiarize Yourself With our Amazing New Principal
When considering the unity of a group, there are several factors that are important to keep in mind. These aspects of unification that can draw people together, are what form a successful, productive student body. These elements include our culture, development, success, security, and staying connected. These features of unity are what our new principal, David Vines, is striving to achieve for our school.
Vines grew up and received his education in South Carolina, and is a big Clemson fan. He eventually moved to Florida, where he taught for a few years. He later moved to Arizona, after marrying his wife, now of 11 years. He has been in his educational career for 15 years now. During his early years in Arizona, he taught English at Sandra Day O'Connor High School and was a member of the admin team at Desert Mountain High School in Scottsdale. During his time there, he helped bolster academic programs such as CTE courses. Today, he finds himself at a new beginning at a new school.
Some of Vines' interests include watching sports, (specifically the Clemson Tigers, the Cardinals, and the Atlanta Braves). While he used to play basketball, nowadays he enjoys playing the guitar, singing, and spending time with his family. Vines also has an enjoyment for entertainment and making people laugh.
"If I can make it funny, I'll go for it," Vines stated.
Vines transferred over to Mountain Ridge after hearing many great things about the school; he remarked on the staff and students' "great reputation," and considers the school to have "a lot of potential." He remarked on his initial reception, stating that he has felt very welcomed by the school's community. Vines is optimistic regarding his future at Ridge; he's "excited for new challenges," and all of the surprises that come with the ride along the way.
"Our goal is always to be proactive," Vines stated earnestly.
Our principal noted that he'd like for students to "know who he is," and would like to have a "professional relationship" with his students, one that helps them grow with little interference.
"I'm not your buddy but, that doesn't mean that I don't want to be friendly," Vines said.
A key theme on campus that Vines would like to grow is the school's culture. He wants the school's community to be centered around growing together and would like to continue to build a strong relationship with students and faculty that prepares them for life.
"I want to make sure you guys are moving in the right direction," said Vines.
Vines' goals are the three A's: Academics, Athletics, and the Arts. He wants to make sure that everyone is a "lifelong learner" and wants to ensure success among the students. Student safety is also very important to him; he wants to make sure every student feels secure and comfortable.
"My ultimate goal is to help you learn; I want your time here to be enjoyable and productive," Vines relayed.
Vines is prepared to be here at Ridge for as long as he can, though he can't predict the future. He was impressed with the developing programs here at the school, such as the CTE programs. Another goal of his is that of  "investing in teachers" and making sure they're an important and well-received part of the school environment.
Our former principal, Mrs. Miranda, has left behind some pretty big shoes to fill, as she was admired by all the students and staff. But we believe that Mr. Vines will excel here at Ridge by bringing in his positive attitude and his strong aspirations for our campus.We look forward to everything that is in store for our school with David Vines, who possesses an honest, authentic personality, at the head of it all.
Leave a Comment
About the Contributors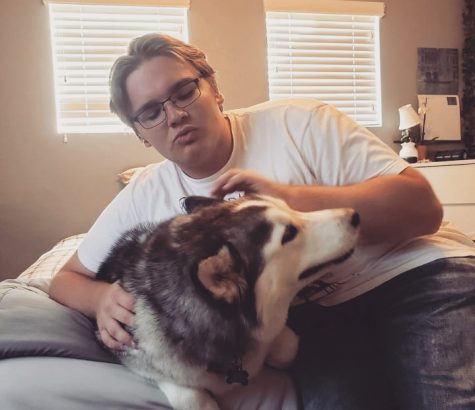 Aden Schulze-Miller, Editor in Chief
Aden Schulze-Miller is a senior and it's his third year working for The Ridge Review; he's our Editor in Chief. He enjoys watching movies, writing short stories, and is ready to help foster a...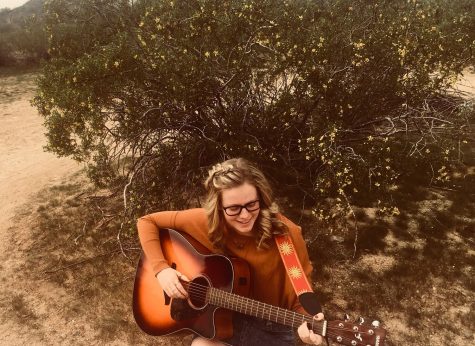 Emma Padelford, Editor-In-Chief
She is currently a senior and it's her third year in Digital Communications. She has developed a huge passion for writing over the past few years by being an editor and a journalist. She appreciates...