Tenacious D Brings the Metal to Phoenix
The North American Rock/Metal Comedy Duo "Tenacious D", which consists of members Jack Black and Kyle Gass, made their first performance in Phoenix since the early 2000's at the Comerica Theater on the 23rd at 9:00 P.M.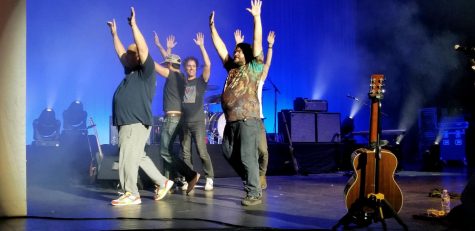 The band was formed in 1994, and has had a growing fan base over the decades. Being both actors and musicians, Black and Gass play off of each other in amusing ways; their songs are vulgar and fun, which keeps their work genuine even through its ridiculousness. The duo sing and perform on acoustic guitars, their backing band for this concert being the small duo, "Wynchester".
A true rise to fame was struck when the band released the film "Tenacious D in The Pick of Destiny" back in 2006, which while being a box office bomb, has gradually garnered a beloved cult status. For their current 2019 tour, the band has been advertising their newer album, "Post-Apocalypto."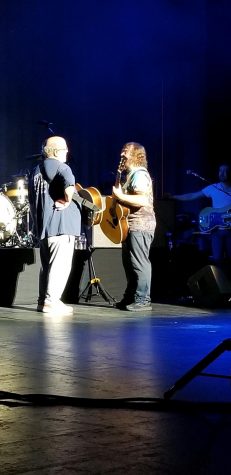 Their set list was split in half, as the band spent the first half of the concert performing their new album with accompanied projector mini-films; the second half featured many of their greatest hits, most from their movie.
The concert was a total blast, and I found that everyone was in a cheery mood. Though I would recommend the show directly, I can wholeheartedly say that it's vulgarity and crude nature won't appeal to everyone. There is plenty of explicit language, even though it's presented in a lighthearted manner.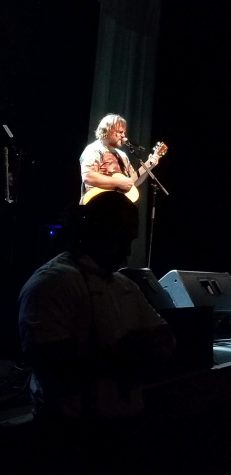 To put it simply, the band suits a specific niche regarding its audience, thus I'd say it's best to check out some of their earlier work before considering getting tickets for a future showing.
If crude, dry-slapstick humour paired with powerful music and vocals is something that interests you, I say give the band a chance when they come back within the next millennia.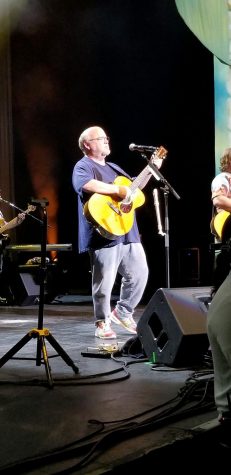 Leave a Comment
About the Contributor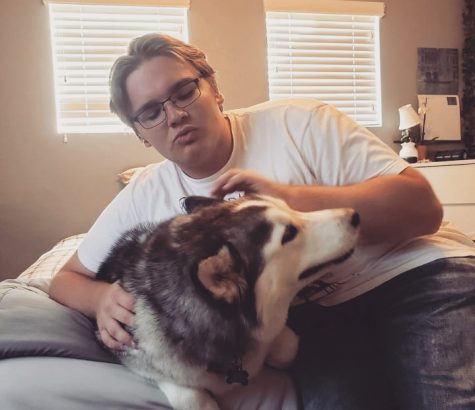 Aden Schulze-Miller, Editor in Chief
Aden Schulze-Miller is a senior and it's his third year working for The Ridge Review; he's our Editor in Chief. He enjoys watching movies, writing short stories, and is ready to help foster a...