Mr. Mohler's Equation to Life
"A Brief Insight on One of Ridge's Most Distinguished Teachers"
David Mohler is a familiar figure to many who've spent their share of time here in DVUSD. He's been a beloved faculty member since 1995, and though the majority of his time here at our district has been spent at Barry Goldwater H.S, this year we welcome the marvelous mathematical marvel: Mr. Mohler. Through his educational experience, and appealing approach to teaching, Mohler is preparing to enjoy the autumn years of his career while leading his students into the future. 
To simply call Mr. Mohler a "math teacher," while accurate, would be a disregard to his career of many unexpected subjects. After earning his Bachelor's in Secondary Education from ASU, then Master's degree in Educational Leadership from NAU, Mohler further explored his love for music by touring Colorado ski resorts as a pianist, along with his "rhythm and blues" band. 
Beyond his jazz band, Mohler has multiple hobbies; these include photography and video as well as reading and writing. Mohler has especially been a fan of film and the cinema. He also makes an effort to prioritize his health and fitness, by weight training and serving it up on the basketball court; this has served to make him a hulking but relatively kind person. 
 He has spent a lot of time on the courts with our very own Mr. Korman, though he won't say much on Korman's remark of Mohler having "thrown" Korman around during games. 
He has developed a strong love for the art of music within his family, especially among his children. Mr. Mohler met his wife the day she walked into a gig he was playing in Sedona. He stated that it was love at first sight. Mrs. Mohler is also a  singer and she has performed with her husband's jazz trio. Each of Mohler's children (Jeani, Jen, Lillibeth, Alexander and Zachary, the latter of which holds the track and field High Jump and Triple Jump records at Barry Goldwater where he was taught by our own Mr. Miller) play an instrument. When he's not teaching the next generation of mathematicians, as previously noted Mohler stays in touch with his musical side by performing with his jazz trio.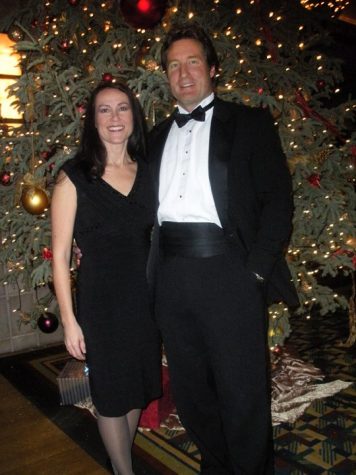 Though it's not like Mohler's been teaching since the 1800's, it's impossible to not recognize his experience in the field. He got into teaching by subbing at local high schools fresh out of college, having Mr. Lopez in one of his classes at Apollo H.S.; he met Mr. Tutt as the freshman boys basketball coach at Moon Valley. Shortly after getting married and starting his family, he began teaching full time.While it seems as though as of late Mr. Mohler may have started to become "old and sleep deprived," he's still up and kicking just enough for his role here at Ridge. 
Mohler's career at Barry Goldwater, along with other ventures such as spending a year at Moon Valley H.S., has culminated in him having taught multiple subjects over the years. Mohler is certified in math, health and physical education; he's taught all levels of regular and honors math except Calculus, but has also taught Health, Power Training, and Advanced P.E. Some of Mr. Mohler's favorite classes to teach have been Honors Geometry, Honors Algebra 3-4 and Systematics. He takes pride in having taught these classes, as well as having been there for his students along the way. 
"One of the most interesting aspects of teaching for this long is seeing how former students turned out and what they ended up doing," says Mohler. 
According to him, one of his past students has ended up as an actor, another one recently ran for superintendent of public instruction here in AZ. Mohler presents himself as happy to be there to assist his students through their high school math. 
"Math can be a difficult and intimidating subject for many students," said Mohler. "I've always attempted to create a classroom environment that felt comfortable enough that students could overcome intimidation." 
He's well known for this kind personality and dry humor, both of which he uses to appeal to his students and help them get into mathematics. Mohler wants to keep the "math-phobic" students productive and comfortable.
 "If I thought I could get a better result being dead serious and all business, then I would do that," Mohler said. 
According to Mr. Mohler, he enjoys it here at Ridge. Nonetheless, he'd be willing to return to a "leadership role" in the future. This would have to be something that would be a good fit for him "professionally and philosophically." 
We've seen before how some of Deer Valley's most distinguished teachers have arrived at that point, yet it seems as though Mr. Mohler might have one of the most fulfilling lives out of everyone in the district. The question then is, what's kept his life so eventful? 
"Life is short," says Mr. Mohler. "It's such a cliche, but when you get to my age you realize how true it is." 
Knowing that we're all mortal, Mohler has taken the time to get as much out of life as he possibly can. It's truly a respectable philosophy, and he encourages his students to follow a similar principal; it's important to consider how you spend as time, but do as much as you love as possible while you can. 
Relating back to his personality, Mohler added another insight as to why he's kind and supportive to his students. 
"Be kind; you never know what others are going through," Mohler stated, summing up his character and motives perfectly. 
For every year that Mohler's been around, there's something interesting to say about him, and it's for that reason why we'll have to end the piece now otherwise we would never finish. Like all of your teachers here at Ridge, treat Mr. Mohler kindly and with respect, as he's here to do the same for you. Keep your phones off and away, and let the Math God teach you some cool things he's learned through life.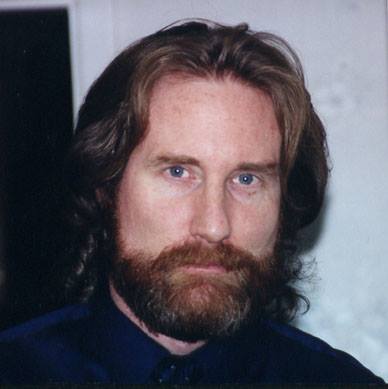 Leave a Comment
About the Contributors
Aden Schulze-Miller, Editor in Chief
Aden Schulze-Miller is a senior and it's his third year working for The Ridge Review; he's our Editor in Chief. He enjoys watching movies, writing short stories, and is ready to help foster a...
Devyn Marie, Lead Editor
Devyn Marie Rowan is a senior in her second year working for The Ridge Review; she's our Lead Editor. She has a passion for writing in order to connect with those around her. She wants to use...