Australian Bushfires Destroy Environment and Diminish Wildlife Populations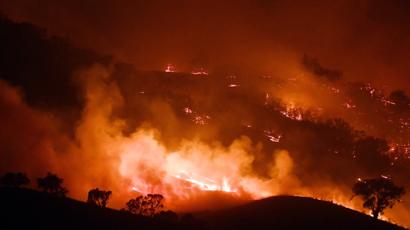 Australia is undergoing one of the worst bushfires in its history, with currently over 120 active fires ravaging the country, those of which have already destroyed more than 25 million acres (an area of land slightly smaller than India, culminating in damages worse than the past 15 years combined). The fires have been burning since September of last year, and are expected to continue for as long as the hot weather continues. The direct cause of the start of the fire is undetermined, but at the moment 24 Australian citizens have been charged with arson.
As Australia emerges from both its hottest and driest year on record, experts suggest that climate change and drastic weather variation is the most probable cause and that no act of arson could account for the tremendous amount of damage that has been done. 
High temperatures combined with wind gusts as high as 80 mph are rapidly spreading flames. On the 19th of December, the country reached 121.8°F, which is their highest recorded temperature since 1960. 
Residents and tourists residing in New South Wales, Victoria, and South Australia are being urged to evacuate immediately due to high levels or carbon monoxide and nitrous oxide in the air. These gases reduce oxygen levels in the body, and can shut down vital organs.
The smoke continues to travel, and has blown across thousands of miles eastward to cover New Zealand with a blanket of heavy ash and soot. 
Australia is inhabited by over 20,000 species, 90 percent of which are unique to that country. So far, ecologists have developed a low estimate that over 1 billion animals have been killed by the fires, with many unique species being expected to go extinct. Some are being killed by the flames directly; others from dehydration, starvation, or the loss of natural habitat. 
Even in the face of evacuation warnings, many who work at Kangaroo Island Wildlife Park are standing ground, fighting for the more than 800 animals in their care, including koalas, various reptiles, penguins, and other aquatic species. More than a third of the park has already been destroyed, with many having been wiped out by the fire. 
Officials plan to cull at least ten thousand camels in South Australia in response to the concern for public safety and water shortages. These animals are often found roaming the streets of Anangu Pitjantjatjara Yankunytjatjara (APY) looking for water, where there is very little for the residents.
"Given ongoing dry conditions and the large camel congregations threatening all of the main APY communities and infrastructure, immediate camel control is needed," says APY's general manager Richard King.
Australia is currently experiencing what's possibly the worst drought in 800 years, having spanned over 3 winters with little to no precipitation.
Large towns in New South Wales are facing extreme water shortages and NSW fears some towns will run dry in the next couple of weeks, the latest by mid 2020. 
The Lachlan and Naomi River will run dry come March. Storm King Dam in Queensland is expected to run dry by Christmas of this year.
Google is now providing a donation service to anyone who wants to donate to the cause. Just search, "How can I help Australia?", or visit https://www.cfa.vic.gov.au/donate1 to donate to Victorian firefighters and communities in need. The Ridge community is offering its full support towards the effort in Australia.
Leave a Comment
About the Contributor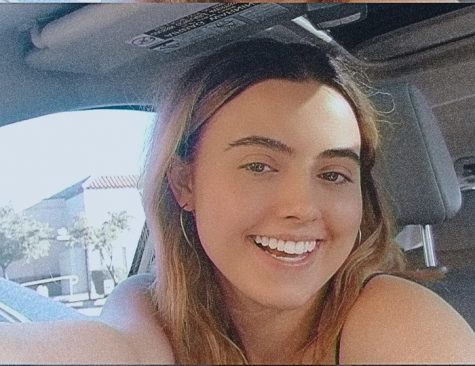 Devyn Marie, Lead Editor
Devyn Marie Rowan is a senior in her second year working for The Ridge Review; she's our Lead Editor. She has a passion for writing in order to connect with those around her. She wants to use...