Girls Basketball Tournament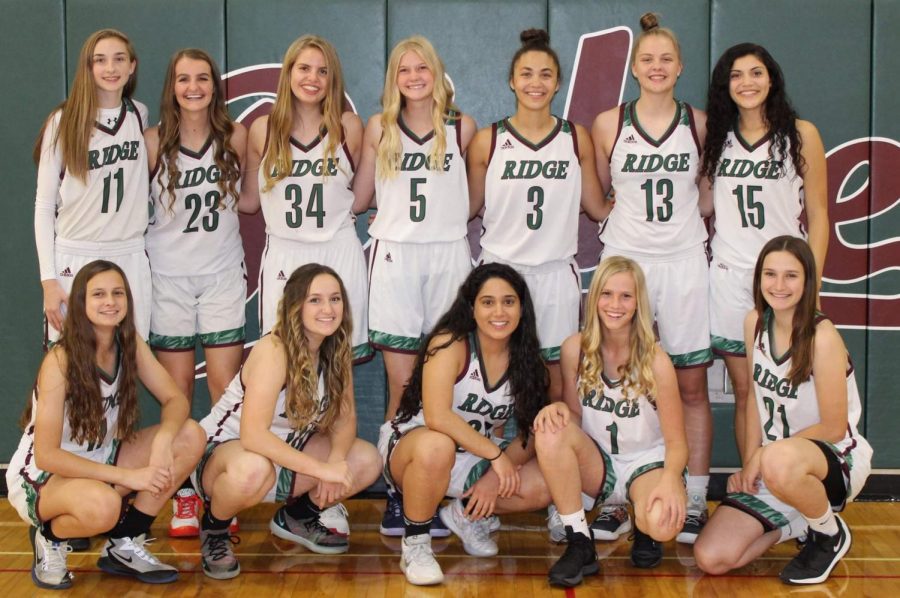 The Lady Lions of Mountain Ridge high school are looking to continue their success of winning the Prescott Lady Badgers Winter Classic. Being very successful in this tournament is what brought the team together and had them start working as a team even more throughout the rest of their season.
The basketball tournament that Mountain Ridge participated in came with great success for the team and the coach. Under the leadership of  their coach, Jaime Carreon, the girls really worked to keep their heads up. Coach Carreon believed they could win the tournament and had a lot of faith in his team to work throughout the whole competition. They beat multiple teams to take the win for the entire tournament including, Mingu, Bradshaw Mountain, Shadow Ridge, and Paradise Valley in the championship.
Jaime Carreon, the head girls basketball coach, believed the girls could do it and was excited when the tournament ended.
Carreon expressed, "It wasn't easy, we had a game plan for each game, and the girls had to follow through with it."
Throughout the whole tournament there were some very good teams who kept the matches very close. But Ridge was able to pull out wins and rise to the top in order to take home the trophy. Tough challenges were thrown their way and as a team it was important for them to work together. All the girls on the team made it a priority to never give up even with the tough game against Paradise Valley for the championship.
With the championship game against Paradise Valley, Ridge fought hard and was able to bring home a win with the final score of 51-43.
The girls team has shown all year that they are built to take a run in the state tournament. They won the Skyhawks' Thanksgiving Tournament earlier this year.
"We also won our thanksgiving tournament, which makes it the first time our program has done so in recent memory and possibly the first time in school history that has happened," Carreon said.
The wins have started to stack up this season; they have a record of 12-2 currently and are hoping to finish the season strong and enter the state tournament with a good ranking. For now, though, Carreon and the rest of his players are concentrating on the task at hand.
"The season is going great, we got off to a great start, we are currently 12-2, and have a tough region to play against in January," Carreon stated.
Great job to the Lady Lions with the tournaments they have won and the positive attitudes to make thee happen. Hopefully the season ends with a great win, good luck for the rest of the season.