Allison Pederson's Big Win
Badminton entered a tournament the weekend between the third of October to the fourth. It was a tournament with a total of six teams, coming from Xavier, Sunnyslope, Washington Highschool, OC, Ironwood, and Mountain Ridge Highschool. This was to be a challenging tournament, but the girls hyped up and had a pretty good go at it overall.
Allison Pederson came out with a massive win in the Varsity's 3 Singles. She ended up getting first place which she was very thrilled about; she was very surprised to win the tournament. The team was excited that she came out with a win to receive a medal for great playing
"I was not expecting this at all and actually hit the game winning play right on the line," Pederson said.
Badminton is a very interesting sport that many people take interest in for fun but Allison Pederson was very happy to be able to leave that tournament with a solid win. She ended up winning four out of five of her games and the game that determined if she won was with the score ending at 21-17 against Sunnyslope. So since she played a girl from Sunnyslope who also had the same record and she won, she ended up getting the medal over Sunnyslope and thus it was a great win for both Ridge and Pederson. 
Her season has been doing very well as she has been coming out with some wins along with other girls on the varsity team. They have won against Mesa Mountain View, Desert Vista, Red Mountain, etc. 
Allison Pederson says, "My season has been off to a great start and can't wait to see what else is to come!".
Mountain Ridge is very proud of the win she was able to take in the Varsity's 3 singles and we all wish the whole Badminton Team and MRHS athletics the best of luck in their seasons moving forward. 
Leave a Comment
About the Contributor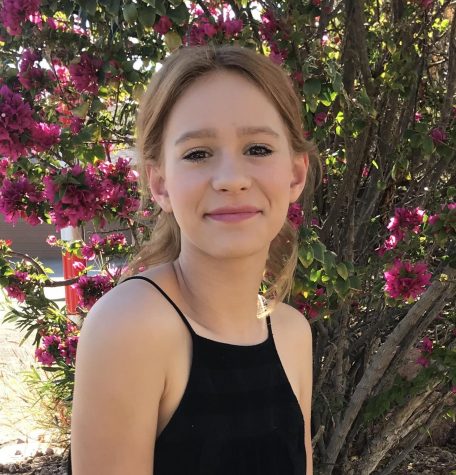 Kelsey Nahodil, Co-Editor in Chief
Kelsey is a senior, yet she's also our member of greatest seniority, with this being her fourth year working for The Ridge Review; she's our Co-Editor in Chief. She enjoys coaching volleyball,...