A Short Letter of Appreciation for Mr. Vines
To Mr. Vines, 
I would love to give thanks on behalf of both myself and some of our staff here at The Ridge Review for the many things you do for our school and Ridge's student community. 
While you haven't been here too long, you've most definitely earned a profound respect from Ridge's student body because of the care and interest you place in our school. 
You do so much to connect with Ridge all throughout the day; it doesn't matter if you're greeting us in the morning, or checking in during lunch, you're always kind and (from our perspective) make a genuine effort to to keep connected with us and help ease the tension in such a difficult time. 
Of course, you've also made multiple efforts to help us here with our paper, and for that we give thanks as it's oftentimes a monumental struggle for us to connect with Ridge admin. 
And so, while this note is brief, its essence hopefully mirrors the genuine care you direct towards all of us here at Ridge. 
I do hope that once I myself have graduated, you decide to stay here for a long time and keep up the wonderful work that I believe you've been doing for this school. 
In any case, thank you again for the presence you maintain, pleasant as it is, and the best of luck to you for the rest of this challenging year, and your career as a whole. 
From,
A. Schulze-Miller & The Ridge Review Team
10/24/2020 
Leave a Comment
About the Contributor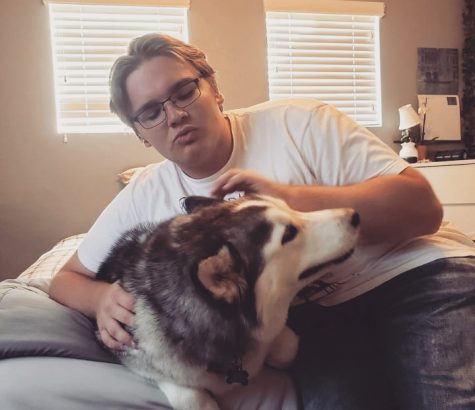 Aden Schulze-Miller, Editor in Chief
Aden Schulze-Miller is a senior and it's his third year working for The Ridge Review; he's our Editor in Chief. He enjoys watching movies, writing short stories, and is ready to help foster a...