Iron and Wine: Innovative and Extraordinary
"Exploring Folk Artist Samuel Beam's Music Career."
"Have I found you?
Flightless bird, jealous, weeping
Or lost you?
American mouth
Big bill looming" 
– Samuel Beam "Flightless Bird, American Mouth" (2007) 
Ah! The iconic lines from folk singer Samuel Beam's (known by his stage-name "Iron and Wine",) 2007 classic "Flightless Bird, American Mouth", the one that was so disappointingly made famous by the dreaded Twilight franchise. 
I mean, to be fair Twilight was immensely popular at the time and the publicity was probably good for Beam, then already on his third album; though to the masses he's really only recognized by that 'one song from Twilight' and 'maybe' a select few others for those who dip into Indie and Folk music every now and then. 
Even then, he's just sort of branded as this 'mom-music' artist that's forgotten by the mainstream. It's a real tragedy, though, because Beam's music is much more than 'mom-music' and it certainly deserves a lot of respect. 
Beam is definitely more relevant than Chan "Cat Power" Marshall, who I've written about before. His 2011 album "Kiss Each Other Clean" peaked at number two in the United States, with his 2007 release "The Shepherd's Dog," which contained "Flightless Bird, American Mouth" got as far as number twenty four in the country. That album alongside another reached upwards of 200,000+ in sales which is pretty darn good for 21st century releases. 
That's about all I have to say on Beam's publicity and semi-'hidden' status though the meat of this discussion lies in the quality of his work. 
As an artist, Beam is like the indie-folk Bowie. He's made a distinct set of musical shifts across his (about) twenty year career, testing out and innovating different genres in both the Indie and Folk music categories respectively. On a quick note, he's also still pretty relevant (unlike Cat Power) with him releasing new albums every couple of years or so with another band named "Calexico" who I know nothing about.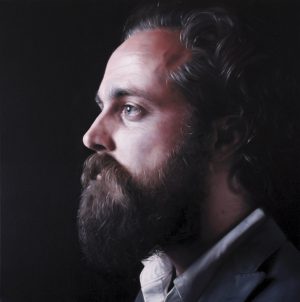 His debut album from 2002, bizarrely titled "The Creek Drank the Cradle" is probably the most underrated album of all time in my personal opinion. It is the greatest folk album I've ever listened to, and it might just be the greatest ever. The grainy sound it has, matched with a minimal acoustic instrumental and Beam's sad voice makes it perfect for the nostalgic dread that comes with folk music. I really love it; "Upwards Over the Mountain" is both the saddest song I've ever heard (Unless you count the entirety of "Hospice (2009)" by The Antlers which is so dreadful I don't recommend anyone listen to) and it's also probably my favorite. 
I recommend you listen to the entire album; "The Creek Drank the Cradle" and "The Shepard's Dog" are must have selections from Beam's career, with everything else being an option based on your taste. It's all great though; his music being really high quality. Over around twenty years, Beam shifted from simply Folk, to Neo-Folk, to Dream-Folk and a little Folk-Pop (all of the folk really.) 
It's as though he's the choice epitome of the genre; it's all great and there's not much to say about it other than you should check it out. He'll probably release some new stuff soon enough and I for one will be ready for it. 
The point is, there's no real philosophical avant-garde message to this article. Beam and his music is extraordinary, and, as I said, is worth way more than its categorization as "mom-music." You ought to check it out when you can, if you're into folk music or soft pop/rock. 
Small Artist Profile:
Samuel Beam is 46 years old now and reportedly lives in Durham, North Carolina. He has five daughters. The name "Iron and Wine" came from the title of a diet supplement he found in a grocery store a long while back. Beam's epic beard is basically his trademark. He has a really good cover of "Time After Time" that I prefer over even Lauper's version.