More Than a Game
Kaden Hicks, senior at Mountain Ridge and starter on the varsity football team, has more than just the upcoming football season on his mind.
To date, Hicks has received 11 college offers from all over the US and will continue to keep his options open if more offers come in. Although Hicks will be the first to admit it hasn't been an easy journey to get where he is now, he never gave up despite facing many challenges and keeping his standards high for himself.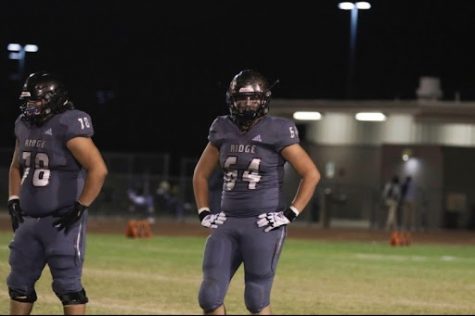 "I received my first offer from Lake Forest College on March 7th, 2021. I remember getting off the phone with the coach pretty shocked. I was so happy that all my hard work and dedication to football has started to pay off. It made me feel so proud of myself but also motivated me to better myself even more because I still had a long way to go," stated Hicks. 
From that point on, he continued to grow physically and mentally. He swiftly gained more offers and was more motivated to become even better. 
Hicks first started playing when he was in first grade. As time went by he got stronger and fell in love with the sport. He plays left tackle as part of the Offensive Line. Hicks spent hours in the weight room and on the field to gain the strength and confidence he needs to play. 
Confidence didn't come easily, however, and Hicks had to put in a lot of work to gain it. After a few games he realized that if he wanted to do well then he had to believe in himself. After seeing his progression in the weight room and receiving more college offers, Hicks had a lot to look forward to.
"My confidence level rose for sure over my junior season, but I gained the most confidence last spring going to showcase camps and other camps where college recruiters were evaluating. I gained so much confidence from those because I realized that I have what it takes to play at the next level," he shared.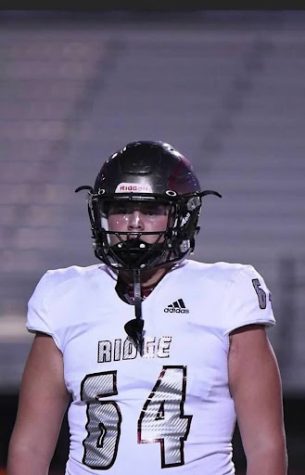 Hicks' inspiration comes from his older brother, Logan, who was his first coach and inspired him to play college football too. Hicks is a highly motivated person and is constantly encouraged by his parents. 
Hicks mentioned, "My biggest supporters are my parents. They have gone to every game I've ever played and always support me through wins, losses, good games, and bad games."
The brotherhood of the team also kept Hicks in check. He grew close to these guys and will always cherish their friendship. 
"My favorite part about football is definitely the relationship I build with my teammates. It goes from teammate to family really quick to where we have full trust in each other and would do anything for them. It is for sure a brotherhood that you cannot get anywhere else," he explained. 
Another one of Hicks biggest motivators is God and relying on his faith to get himself through.  
"I would not be at the position I'm at without him and his blessings everyday. All glory to him," Hicks shared.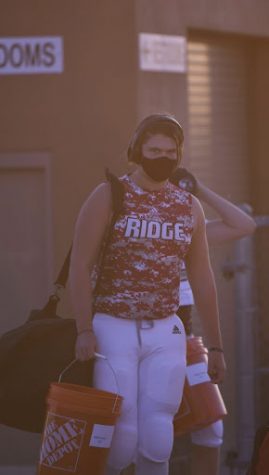 So far, Hicks has visited Lake Forest College and Southwest Minnesota State University. Each experience was unique in their own way. Hicks enjoyed the location of Lake Forest but was impressed with SMSU's football facilities and culture. Both colleges offered Hicks a tour along with a photoshoot in the school's uniform. After trying on the uniforms, he and his family got to sit down with the coaches and talk about their schools. 
After college Hicks plans to move back to Arizona and go straight into day trading and building his investment portfolio. Later he wants to get his real estate license and eventually start his own flip. Playing football professionally is a big dream of his, but he doesn't see himself doing that. 
Hicks is excited for the college experience and next chapter of his life. He has done so much and has worked so hard to be in the position he is in today. Though it will be hard to leave behind his team that felt like family to him, he will get to look back on the past four years and always cherish his experience at Ridge.
Kaden Hicks has received offers from: Southwest Minnesota State University, Lake Forest College, University of Wisconsin River Falls, Arizona Christian University, Concordia College, Morningside University, University of Puget Sound, Mayville State University, Allegheny College, and Stockton College and Kansas Wesleyan University.