Hit or Miss: Met Gala Edition
If there was ever a reason to call clothing art, this would be it. Lil Nas X's theatrical clothing was a show-stopper for sure, one that came in three acts. Act I was a robe fit for a king, while Act II was reminiscent of a golden knight ready to charge into battle and save the day. Act III was a fitted bodysuit that shone just as bright as the music artist's recent rise to stardom.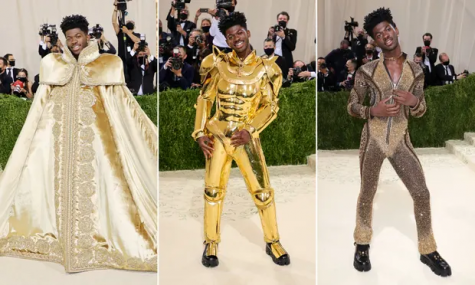 There were, however, some flops. We all know the stereotypical Horse Girl, but Kim Petras took that challenge to a whole new level. This . . . I'm not entirely sure what else there is to say, or even what to think.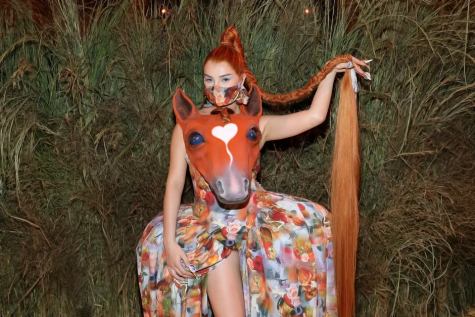 This is one of my favorite Met Gala looks; it screams old Hollywood glamour, not to mention it's stunning. Billie Eilish has always been one for statement pieces, whether that be her oversize era of black and neon green, or her current trend of pastels and allusions to past glamour, and this dress is no exception.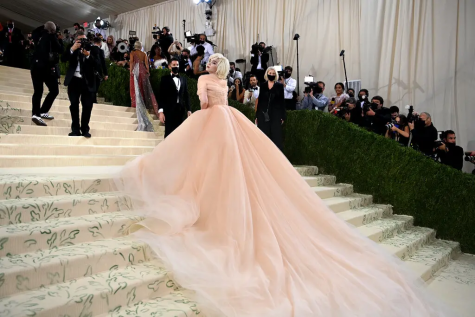 Kendall Jenner looks stunning in this gown fit for a queen, but her very life-like shadow isn't a shadow at all. No, it's actually Kim Kardashian mimicking a dementor. Or, more accurately, trying to recreate the Kermit meme.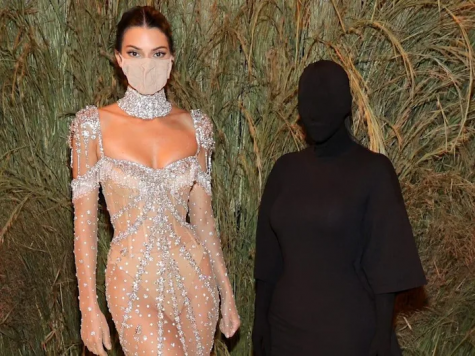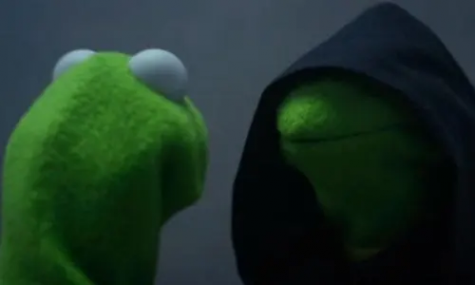 Simone Biles is a goddess, both in and out of the leotard. This dress is absolutely stunning on her, not to mention the beautiful duality of dark and light incorporated into the design. Though the lower half of the dress isn't conventional with its ceaseless ruffles, Biles pulls this look off as if it was made for her and her alone.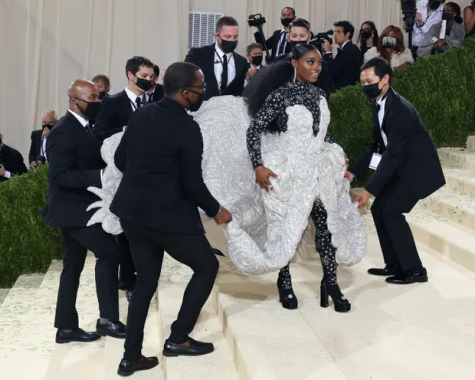 I have so many questions for Frank Ocean. First off: why? Why was this even an idea that made its way to production? Can you just imagine whoever first pitched this idea? "You know what would be a show-stopper? Let's have Frank carry around a Shrek baby for the entire night." To me, that seems pretty spot on.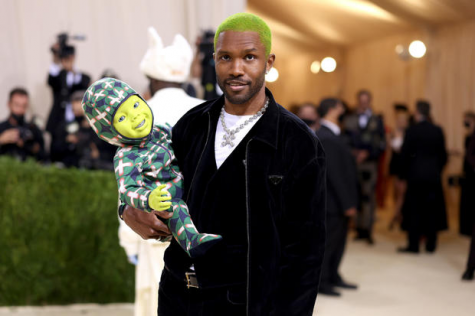 The theme of the Met Gala was "American Independence" which no one really followed, except one: Jennifer Lopez. This western-inspired clearly shows someone who understood the assignment. However, few of her celebrity counterparts can say the same.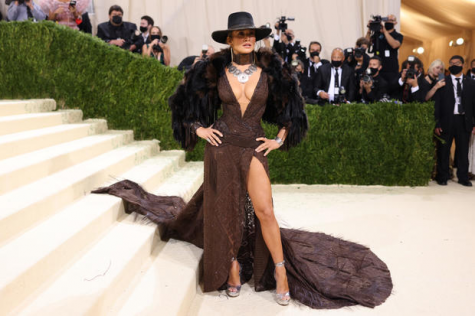 I have no idea what was going on here. Nothing about this screams the theme of "American independence" or high fashion, much less "fashion" in general. I don't think even she knew what she was going for, to be honest. I mean, props to her for trying?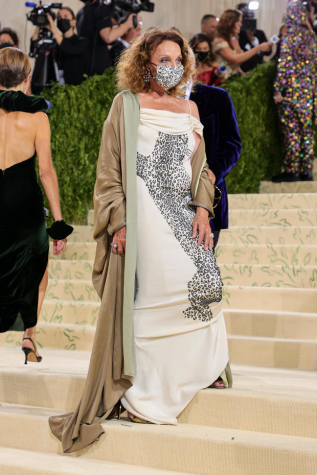 Finally, the outfit that sparked the most controversy was AOC's "Tax the Rich" dress. There are those that badgered her for even going to the Met Gala because the entrance fee is $35,000 while others said that her dress seemed too cheap. First off, so what if AOC—who makes less than $200,000 a year—chooses to spend her money this way? I doubt any of us would decline the opportunity to go to this exclusive party if we were offered. Additionally, no matter what side you favor, you have to admit that using her platform to address one of society's issues is a great use of her popularity, even if it's not the most expensive item of clothing. And for the record, she looks great, and the use of her platform for the promotion of one of her beliefs is honorable. Thus, AOC's outfit is a hit.