All the Autumn Specialties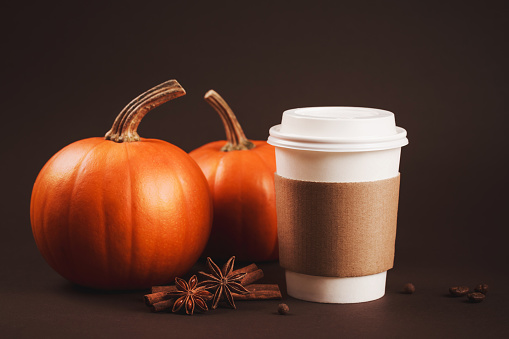 October's commencement invites one of the most specialized benefits that comes with the transition to a new season, which is the marketing team frenzy that overtakes the product industry nationally. This ranges from the type of coffee people drink to start their seasonal mornings, to the clothing they flaunt, and finally to the groceries in their eyeline as people pace their supermarket aisles. 
To get in the mood for the season, you can slip on your fuzzy socks and sweatshirts (even if its still hovering in the 90s this late in the year, thanks Arizona) or you could invest in the most sacred delicacy of the fall season, the autumn snacks that are slanted in favor of the season's themes.
Making the season more tasteful, here is an idea on how you can invest in the season the right way as we prepare for Halloween, Thanksgiving, cooler temperatures, and getting to vicariously see the leaves change.
Around the Valley, here are easily accessible places to visit and reminisce in the fall season as you binge on these treats that scream autumn has arrived.
Starbucks: The iconic Pumpkin Spice Latte storms the nation as a staple of fall that middle aged moms can't get enough of in its brief seasonal sensation. Its combination of signature espresso and steamed milk is crowned with the flavors of pumpkin, cinnamon, nutmeg, and clove. A season's staple that should be enjoyed if you sincerely want to experience a slice of fall.
Another taste of festivity is baked in the Pumpkin Loaf. This delicate slice of bread is seasoned by pumpkin flavors and pepitas, that pair perfectly with a spiced drink. This season is full of pumpkin filled treats, and rightfully so as it is always a hit in the season.
Dunkin Donuts: For those in the latter of the rivalry between Starbucks and Dunkin when they make their morning coffee run, DD is bringing back its Cinnamon Sugar Pumpkin Signature Latte out of storage, just in time for October. This can be had hot or iced and is a pretty valiant competitor to the iconic Starbucks seasonal frenzy. They also offer hot or iced apple cider if your palette is laced in too much pumpkin.
Joining your coffee of choice, a pastry is a welcomed partner to your breakfast. From pumpkin donuts, the apple cider donut, and the pumpkin muffin, there is a match for everyone's craving this autumn.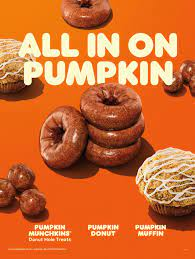 Dairy Queen: Dairy Queen's delicious blizzards have a special addition that has even held the title of Blizzard of the Month for consecutive September and October. The royalty of ice cream is ruled by the season's Pumpkin Pie Blizzard. What is more telling of fall than a pumpkin pie? This ice cream is topped with whipped cream and nutmeg, welcoming fall in the mouthfuls of sweetness.
Baskin Robbins: Here in Arizona, with the temperatures not necessarily chilling yet, ice cream is still enjoyed year round. Baskin Robbins is no exception to this as they offer a pumpkin and cheesecake ice cream to sweeten up your days. Included is gingersnap cookie bits and a cream cheese swirl to tie the flavor together. Along with a seasonal masterpiece, it can sit atop a waffle cone accented by cinnamon that with each lick, makes your taste buds familiar with the essence of fall.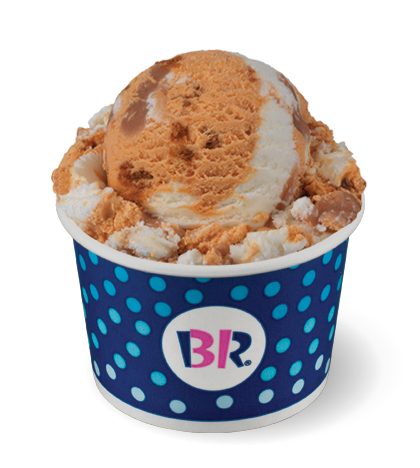 Einstein Bros Bagels:  A taste of fall can now come in a different facet than a drink or a dessert. Now, topping bagels can be a regular pumpkin shmear or even a pumpkin walnut crunch option that truly allows you to enjoy the tastes of fall in literally every way imagined.
Culvers: A creamy custard is blended with real pumpkin flavors to produce a fall favorite drink, now in the form of a milkshake. This perfect blend of fall is a tribute to the season and the joys that come with a cinnamon aroma. 
Panera: They're back! Muffins, the product of real pumpkin, honey, and powdered sugar is a yummy option to appease your cravings for cooler weather and sweaters. This idea is a tasty one, you won't want to miss out on!
IHOP: In such a valued stack of pancakes, you can find the autumn tang that will leaf  your tastebuds dancing. Pumpkin and pumpkin spice pancakes are finding their way into this breakfast specialty over at IHOP! The beautiful colored and flavored cakes are frosted with a whipped topping and your choice of syrup (especially a lovely butter pecan or maple) is a bath of even more joyous feel.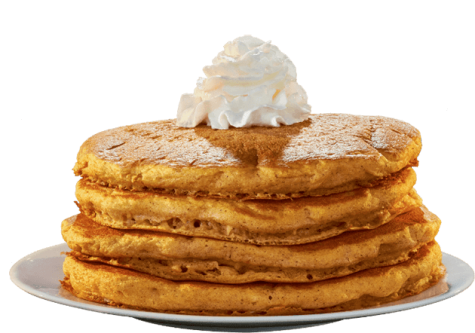 A perfect classic as the season cools, is the addition of hot cocoa to any meal ordered at IHOP. Ditch the soda or water for any other season and invest in chocolatey goodness to warm your soul. Topped with whipped cream and cinnamon, the mug will leave a whipped mustache hovering over the big smile of anyone wise enough to drink the delight.
Krispy Kreme: Rivaling Dunkin Donuts, Krispy Kreme made sure they got to work on their creative season design. This is why pumpkin spice original donuts are a hit as well as the unique addition of a cheesecake filling in this donut, a combination that would be scarier than Halloween if one were to pass up eating.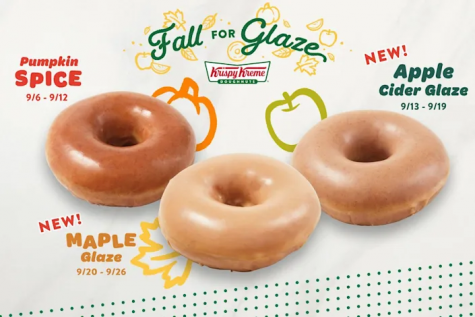 McDonald's: Cheaper than other coffee chains, McDonald's markets an underrated caramel pumpkin spice latte. This drink is worth the try and the lesser cost in a motivating effort by the iconic chain. Along with a coffee, an apple pie can pair perfectly with the drink and be a tasty dessert.
Sonic: Pie crust pieces, pumpkin pie flavoring, and vanilla ice cream are a popular combination for the drive thru menu come spooky season. It is topped by whipped cream and a cherry, quite literally making it the cherry on top to anyone's day who chooses to make the pitstop for this Pumpkin Pie Master Shake or Pumpkin Pie Custard Concentrate. 
You may never get to count on cooler weather, the leaves changing, a perfect Halloween costume, or abstaining from family drama at Thanksgiving, but for you, what is now a possibility is truly living in fall's theme with these special places and their season specific snacks that taste unbe-leaf-able upon autumn's arrival.