How to Spice Up This Thanksgiving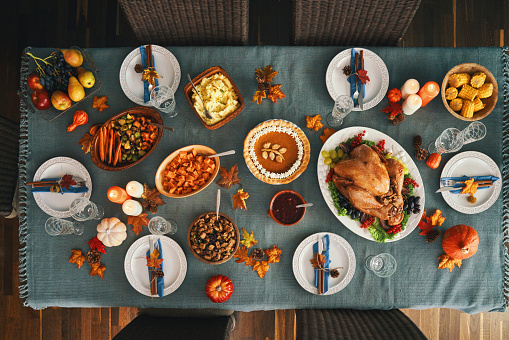 The time of the year has come. The most awaited day for the hungry wanting to have an excuse for a day to overeat to an unhealthy amount without criticism. Thanksgiving! Closing in quick on November 25th, promises hefty helpings of turkey, mashed potatoes, and pie. This year, though, I don't know about you, but I am starting to tire of the same coined dishes that I have overeaten for the past 17 Novembers.
This year, why not try to bring a new spin on classics or even try to incorporate new items that you'd never expect for such a function! You never know until you try, and you might even land a new seasonal favorite, so give these a read and even a try!
⦁ Sweet Potato Meringue Bake: What a unique idea for a dessert come the end of the evening. This requires a sweet tooth and a willingness to try something outside of the box. This sweet potato infused casserole bake is a variation of the original. It is simple enough for even a new baker to muster up.
Simply enough the oven should be preheated to 375 prior to starting. Sweet Potatoes are simply greased in an 8 inch square baking pan as the brown sugar, pecans, water and butter are combined and poured atop the dish. It only requires about a half hour bake. During this period, start on the meringue by beating egg whites and vanilla till you achieve stiff peaks. Then add sugar at gradual intervals as you beat the eggs and once it appears glossy, spread atop the potatoes. In the grand finale, bake the potatoes and meringue until the picturesque golden brown cover presents itself. Get the full recipe at https://www.tasteofhome.com/recipes/sweet-potato-meringue-bake/ for this Thanksgiving sweet snack.
⦁ Sweet Onion Spoon Bread: Next up to experiment with for this coming holiday season is a spin on your average corn bread recipe. This is an excellent side dish for the main course or even can be put in the spotlight if the host is eager to pair this concoction with chili.
This recipe's directions are easily followed as to begin, onions are sautéed in butter and set aside. Next, combine the corn, muffin mix, milk, and egg whites then pour that in a 9-inch square baking dish. The sour cream and onions are mixed together and spread atop the batter. Cheese is sprinkled as the finishing layer to ensure gooey goodness as it is then baked finally for 30 minutes at 350 in the oven. This recipe is elaborate in more detail at https://www.tasteofhome.com/recipes/sweet-onion-spoon-bread/ to make sure a new twist can be added to a classic this year.
⦁ Cranberry and Brussels Sprouts Nachos: Never heard of these before? Well that's all the more reason to try them this year.
Begin by making the sweet potatoes and onions in the oven at 400 after lightly covering them in olive oil and tossing them in rosemary, garlic powder, salt, and pepper. Roast for about 15 minutes and add the shredded brussels sprouts to the baking sheet and toss well to combine. Return the veggie baking sheet to the oven for another 10 minutes.
The nachos require tortilla chips to be laid in a large skillet and to be lathered by cranberry sauce to cover the top. Then place ¾ of the vegetables above the sauce. Arrange the white cheddar and Brie cheese in an even layer above the veggies and finish the very top with the cranberry sauce and the rest of the vegetables. Melt the cheese in the oven for 15 minutes and then immediately garnish with pepper and parsley. Follow the full recipe at https://www.purewow.com/recipes/cranberry-brussels-sprouts-brie-skillet-nachos and make these stunning nachos for your guests.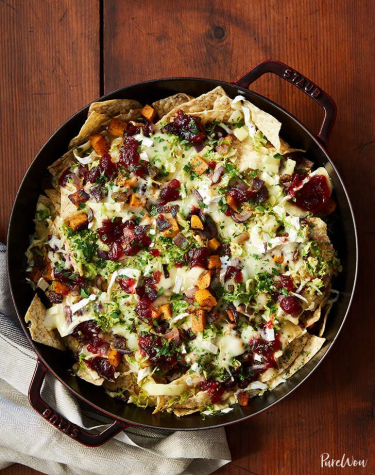 ⦁ Spaghetti Squash with Tomatoes and Olives: This excellent idea is a fun try for the family as it is something most people won't have in the Thanksgiving potluck. This dish is one you shouldn't pass up because it not only makes a fun side, but can be topped with the other center pieces of the night.
Prepare the squash by baking it in the oven for 40-50 minutes covered in foil or for 5-7 hours in a slow cooker for more fun flavor. Once tender, remove the squash and use a fork to string the meaty part of the squash into strands that resemble spaghetti noodles. This can be messy and a creative project as you get all the squash shredded, disregarding the skin. Return the strands to the slow cooker or a skillet on your stove and stir in the additional tomatoes, olives, oregano, salt, and pepper to flavor the vegetables. Continue to cook on a low heat for about 15 minutes. If you appreciate cheesy smiles, incorporate cheese in the last few minutes so it melts. Finally garnish with basil and get ready to fill your tummy with this expressive dish. Get the entire recipe at https://www.tasteofhome.com/recipes/spaghetti-squash-with-tomatoes-and-olives/ and await all the praises you'll attain for choosing this.
⦁ Fried Mashed Potato Balls: These fried surprises are crispy on the outside and savory goodness within. Be ready for these to be the first thing gone from the dining table.
In a bowl, mix mashed potatoes with cooked bacon, cheddar cheese, garlic powder, chives, salt and pepper by stirring thoroughly. Place eggs in a small bowl and panko in another. Scoop out about 1"-2" balls of the potato mix and roll them into smooth and compact balls in your hands. Dunk the ball in egg then in the panko, set this ball aside on a plate and repeat until all the potatoes are coated. Heat 3 inches of oil in a large skillet at 375. Fry the potato balls until golden brown which should be complete in 2-3 minutes. Dry on a paper towel coated plate and season with salt. Discover the measurements at https://www.delish.com/cooking/recipe-ideas/a22566735/fried-mashed-potato-balls-recipe/ and experiment with tasty sauces for these to be dunked in like cranberry sauce or gravy.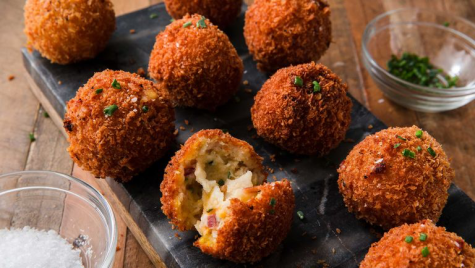 ⦁ Turkey Sliders with Biscuits: A nice kick off to the feast are these yummy combo sliders. Treat your guests with these sliders that encapture the entirety of the Thanksgiving menu in a collective bite.
Once you have gathered the turkey, either from the host's house or from your own, set this aside after making sure it is appropriately reheated. Heat your oven to 350 and start separating the dough of biscuits into 8 parts. Cut each one in half and press down into a rectangular shape. Place a piece of cheese in each rectangle and put the other piece of cheese on top of the biscuit. Place 1 heaping of cranberry sauce on each biscuit and fold dough over filling but do not seal. Brush the top with melted butter and bake for 30 minutes. Once the golden brown biscuits have cooled, place turkey within and mayo or more sauce of your choosing. Discover more detail at https://www.bettycrocker.com/recipes/turkey-and-swiss-biscuit-sliders/54cb44c1-9773-4b95-9654-0acf5b6621b5 and enjoy.
⦁ Savory Baked Apples with Sausage Stuffing: Not only is this a visually appealing dish, but it is also a tasty treat that combines savory stuffing with the light acidity of the apple. What more can one's taste buds ask for?
Start by making your favorite stuffing recipe, usually by box or a homemade special recipe, but make sure to incorporate sausage. Then use a spoon or melon scooper to take the pit out of the apple. Most importantly, make sure to maintain the integrity of the bottom of the apple, but make sure it is hollowed out as best as possible. Scoop the stuffing into the apple and drizzle some gravy or broth to keep the stuffing moist. Bake for about 30 minutes or less if you would prefer firmer apples, then enjoy. Find out the precise measurements at https://growingupgabel.com/baked-apples-sausage-stuffing-recipe/ and make sure to eat these up.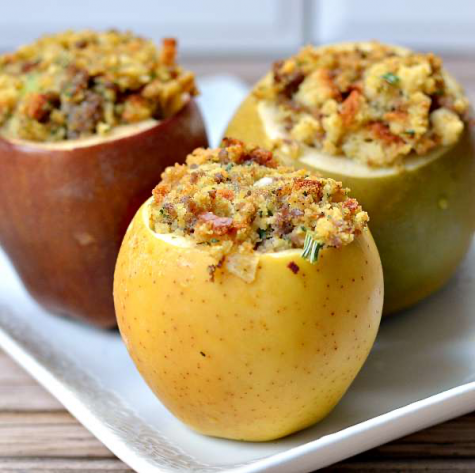 ⦁ Apple Pie Salsa and Cinnamon Sugar Chips: This appetizer or dessert is such a fun spin on the seasonal flavors that will be such a hit anywhere they are taken. Be ready to eat these up, so save this recipe for later.
First peel four granny smith apples, take out their cores and dice them into small pieces. Combine these apples in a skillet with brown sugar, butter, lemon juice, nutmeg, and cinnamon and keep them on medium heat for 20 minutes. After this allotted time, mix in cornstarch and cook for two more minutes before taking it off the heat. After this, mix in vanilla. Set this aside and gather tortillas that you will need to lightly lather in butter on both sides. Sprinkle cinnamon sugar on them and cut the tortillas into triangles. Bake these in the oven at 350 for 15 minutes and enjoy these cinnamon goodies. This is found at http://frostingandasmile.com/archives/1568 for further details.
⦁ Pumpkin Pie Popsicles: Here in Arizona, thankfully the temperatures are still high enough where these cold delights can be valued.
In a bowl mix together milk, yogurt, unsweetened Coconut milk, pumpkin purée, vanilla, maple syrup, pumpkin pie spice, and a pinch of sea salt. Pour this mix into popsicle molds with some room at the top. Lay foil on top of the popsicle mold and poke sticks through. Freeze for about 2 hours or overnight to ensure it's solid and gently remove them from the molds. This seasonal twist of the classic pie Thanksgiving always presents is found at https://marlameridith.com/pumpkin-pie-popsicles-recipe/.
⦁ Butternut Squash Mac and Cheese: This mac and cheese is so good, it honestly can be savored any day of the year. But, what better time to get feedback than from your honest family.
Cook pasta according to the package in salted water and drain the noodles. Set these aside and get a large skillet going over medium heat. Add bacon and cook this for about 7 minutes and transfer it to a paper towel lined plate. Melt butter in the skillet and add garlic and shallots. Cook these, while stirring, for about 3 minutes. Whisk in flour and sage for about a minute and then gradually whisk in half and half, milk, butternut squash, and dijon. Bring this to a boil then reduce heat to a simmer while stirring for about 3 minutes. Pour the pasta and cheese in this mixture until it melts for about 2 minutes. Season with salt and pepper. Garnish with the bacon and chives to make it more spunky. If this makes your mouth water, click https://damndelicious.net/2018/10/17/butternut-squash-mac-and-cheese/ to find the full recipe.
⦁ Pumpkin Spice Monkey Bread: This pumpkin spice infused monkey bread will fit right in with the flavors of the day, but pop out of the dinner's arrangement because of the unique dish it is.
Locate some prepackaged monkey bread or make some homemade. Dip the balls of bread dough in melted butter and roll them in a mixture of cinnamon and sugar. Cover these in some cream cheese and then roll them in brown sugar, vanilla, and cinnamon. Set these in the fridge to rise overnight and wake up to the joy of finishing this recipe. Put the balls in a bundt cake tin and bake them until the top is golden and crispy. Whip up some cinnamon or cream cheese glaze and pour it on the top of the cake after taking it out of the tin and letting it cool. Finish the dish with this https://selfproclaimedfoodie.com/pumpkin-spice-monkey-bread/ and stun your guests with this gutsy and unique dish this Thanksgiving.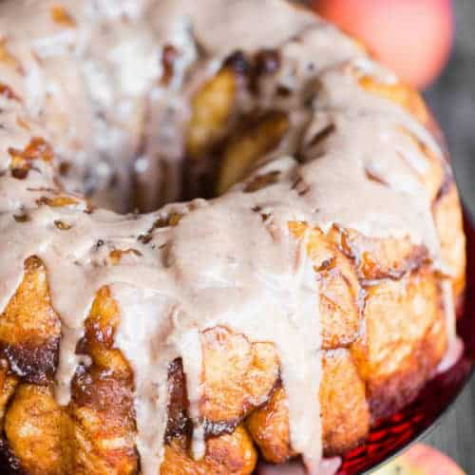 Bringing any of these unique dishes to a Thanksgiving dinner you have been invited to, might land you serious brownie points or even an invite back next autumn. At any family function, this is quite a victory. Test these out and when the compliments come start to inflate your ego on how creative your dish is, remember this article.