Peeking into the Movies of 2022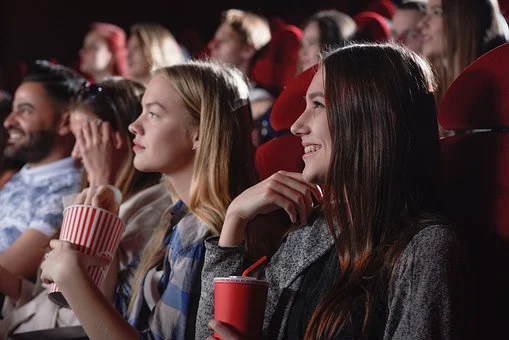 One of my personal favorite parts of a new year is to sit down and map out the most anticipated movies of the upcoming year. Why you might ask? Because I want to make sure, come the opening night of the popular flicks, that my ticket has been secured and I can avoid the inevitable spoilers.
2022 is gearing up to present another stellar lineup for cinemas worldwide. With the recent successes of December 2021 movies, like Sing 2 and Spider-Man: No Way Home, it looks like theaters and production companies are trusting audiences to venture into in-person screenings that will result in profits, resembling pre-pandemic numbers. This promise is tentative, of course, and could always mean these anticipated movies could be delayed and reworked out of theaters and onto other streaming platforms, so keep that fact in the forefront of your mind as you read on.
January: 
The 355: Already breaking into theaters on January 7th this movie has an audience score on rotten tomatoes of 84%.The synopsis begins when a CIA agent joins forces with a rivaling German agent, a computer specialist, and a Columbian psychologist to face a group of mercenaries obtaining top secret weapons. The four women emerge together on a mission to save the world, while having to stay ahead of some mysterious figure that has their every move tracked. 
Scream: A classic horror movie, makes its way to the modern screen for a brand new story of old and new. This embarked theaters on January 14th and has been highly praised by both critics and audiences alike. This movie takes place a quarter century after the originals and follows a group of teenagers sifting through a quiet California town's ugly past while a new Ghostface masked killer targets them.
February:
Uncharted: Returning to the big screen, a few months after his successes in the spider suit, Tom Holland stars in this flick come February 18th. This film intrigues a wide variety of crowds as it is the live adaptation of Naughty Dog's action-adventure video game series where Nathan Drake, a treasure hunter and his partner "Sully" venture for lost gold. This movie presents secrets of the past as villainous antics plague their pursuits for lost treasure. Essentially a treasure hunt, this movie might strike gold early in the new year.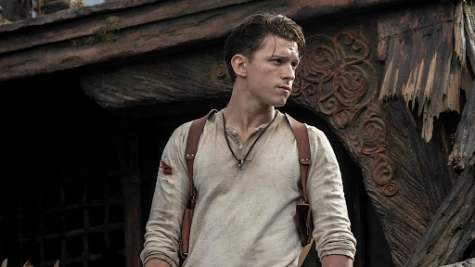 March:
The Batman: Personally, this is one of the movies I am most looking forward to and will likely have to pay very close attention to getting my ticket in time (and so should you). The iconic Robert Pattinson puts on the age-old mask and vigilantes as Batman and billionaire Bruce Wayne. This movie seems to select a new timeframe for the hero, and starts the story in his earlier days while he teams up with Catwoman, fighting the Riddler and Penguin. This movie has already gotten me so excited, just from the trailers, March 4th can't come soon enough!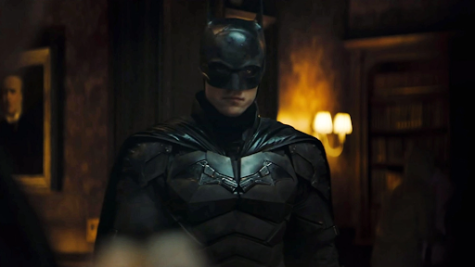 April:
Morbius: This movie makes its way to the theater on April 1st. And after being delayed SIX times, since July 2020, this is not a joke. Jared Leto stars in this origin film in which Dr. Morbius handles an apparent blood thirsty change after attempting to cure himself by questionable means from a rare blood disease. Hopefully, this movie sticks to this date and that Sony can give another outstanding movie for comic book fans to swoon over.
May:
Doctor Strange in the Multiverse of Madness: Quite a name, isn't it? Stringing together the events of 2021's highly entertaining Disney+ Marvel series and the ending events to Spider-Man: No Way Home, the universe is needing a doctor. Dr. Strange will team up with other heroes like Scarlet Witch and America Chavez in the midst of chaos on May 6th. Anything can happen with a multiverse of possibilities, so check this one out on opening night.
June:
Lightyear: On June 17th, audiences will get a full length movie on the character inspiring Buzz Lightyear from the Toy Story franchise. Chris Evans voices the animated film and though little is known about the plot of this movie from the trailers. The favorite from Toy Story can't have that bad of an inspiration for his toy.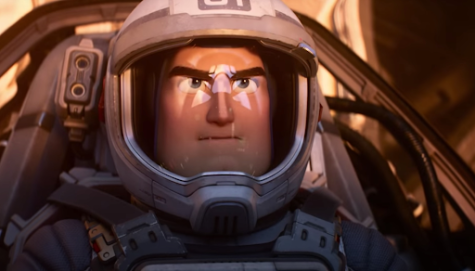 July:
Minions: The Rise of Gru: The 1st of the month, this movie is in theaters. Set after the events of the 2015 minion prequel, the animated adventure shows 12 year old Gru's transformation from merely a fan of super villains to the head of operations himself. This seems like the perfect summer movie, and I'll be sure to see one of my childhood favorites' origin story.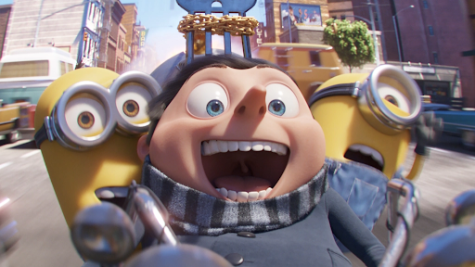 August:
Samaritan: A boy learns that an idolized superhero, who was thought to have been missing after a large battle twenty years ago, may still be around. Sylvester Stallone takes the lead in this role on August 26th of this year and should provide audiences with a story that will lead audiences applauding.
September:
Mission: Impossible 7: The 7th part of the story returns with Tom Cruise on September 30th with deadly stunts. This one is promised to be crazier and more exciting, in pursuit of topping its predecessors. 7 movies is a lot, but the franchise still prevails in this showing come fall.
October:
Spider-Man: Across the Spider-Verse (Part One): One of the Spider-Man franchises greatest successes reprises the role in this film that debuts on October 7th. Miles Morales returns with Spider Gwen to take on the new threat of Spider-Man 2099. This animation is set to have better suits, cartoon-esque visuals, and character development. Being Marvel, this will likely be a hard ticket to secure, so make sure to pre-order or scope out the theater early!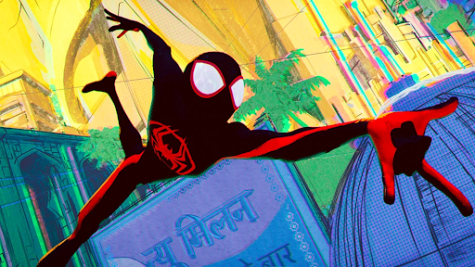 November:
The Flash: On the other side of the superhero spectrum, the Flash looks to team up with other justice league heroes in his first solo film. On the 4th, the rumors are that this movie will explore the plot of the "Flashpoint" from the comic books and crossover with heroes of the past.
Black Panther: Wakanda Forever: The sequel to the mass amounts of success Black Panther racked up will be available on November 11th. This movie is ravishly anticipated by fans as star hero, Chadwick Boseman passed away due to colon cancer in 2020, and left Marvel fans grieving one of their favorite heroes. This also left lots of questions for what direction this movie will take as they honorably elected to not recast Boseman, but rather have his sister in the movies fill his empty shoes. This movie is one I am looking forward to as I am curious as to how they will answer many of the questions regarding the casting change and the many ways they will honor their Black Panther.
December:
Avatar 2: Mark your calendars for December 16th as the sequel to the previous titled highest-grossing film of all time in the first installment. Previous characters take up their old roles and not much is known about what will happen next. Threats are known to be infringing on the homeland and it will need to be defended again. This story is probably the perfect cap off to the year as 13 years later, one of the most visually pleasing and intriguing storyline returns to the theaters.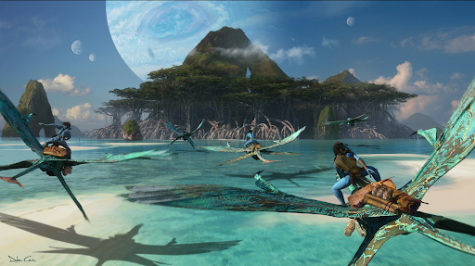 Throughout the year, the promise of buttery popcorn, overflowing sodas, and perfect blend of candy may be enough to get you out of your house and into a theater seat for any movie streaming. But, if you are somewhat of a movie fanatic like me, these movies will be like a checklist you have to conquer, and are some of the most fun memories you will make this year.