The Integration of More Foreign Films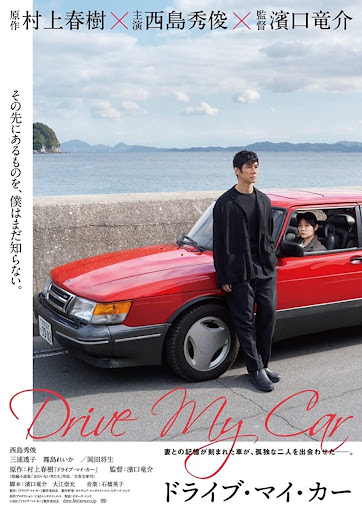 It's official: the 2022 Oscar nominations are out. 
All of the usual suspects are out: "Dune" for Best Picture, "West Side Story" for Best Picture, "Drive My Car" for Best Picture; "CODA" for Writing (Adapted Screenplay), "The Power of the Dog" for Writing (Adapted Screenplay), "Drive My Car" for Writing (Adapted Screenplay); Steven Spielburg for Best Directing on "West Side Story", Paul Thomas Anderson for Best Directing on "Licorice Pizza", Ryusuke Hamaguchi for Best Directing for "Drive My Car"…Wait a minute. I don't remember seeing any commercials for Drive My Car?
The reason for this is that "Drive My Car" is a Japanese film. 
Over the last few years, more and more non-American creative content has been accepted and adored by American audiences. It has been a topic of interest to see all these new types of media take America by storm. For example, KPop has taken off in the last decade, its popularity skyrocketing. BTS has become a common household name in America, traveling far from where the group first premiered in South Korea. But why? Why the sudden switch from almost zero coverage to tons?
It's simple: Quality. The scripts, the acting, and the idea itself in many foreign films are good. It is easy to overlook the captions when you are so engrossed in a masterfully created piece of art. For instance, "Squid Game" came out on September 17th and has been watched for 1.6 billion hours and counting. It was #1 on Netflix's top list for weeks on end.  The reason for this is the gripping plot. It was a story that took ten years to be fully written and it is getting the credit it so desperately deserves. The acting was phenomenal, with performances that drive you to tears. 
Another recent movie that got lots of attention for winning the 2020 Oscar for Best Picture was "Parasite", a Korean film about class discrimination and greed tearing apart families. The one-shots from the film are drop dead gorgeous, with lighting setting the mood of the film. As it slowly descends into madness, the film keeps that aspect fresh and clean. 
"All of Us are Dead" is a very recent Netflix made series adapted from a Korean webtoon about a zombie virus spreading through a school. It was #1 on Netflix's top series as it garnered attention. The plot and characters make the film tense as the episodes progress, as the audience roots for certain characters due to the wonderful writing. 
Many people will argue and say that this film is taking the place of an American made film, but they fail to see how much effort went into it. If something is good, it should be praised for that. The award is for The Best and The Best deserves to win, no matter where it came from.
Watching these movies and shows also teaches empathy for those who live where diversity is not prominent. Seeing another person's perspective widens a person's worldview, which can happen for the most part. To see a similar experience shared by someone else, in a different country, who speaks a different language, and does not look like you, conveys that there are not many differences between different peoples. 
So, make some time to watch "Drive My Car", which is top of my To-Be-Watched list, and see if it deserves the Academy Award for Best Picture, Writing (Adapted Screenplay), and/or Best Directing.