Isaac and Lincoln's Story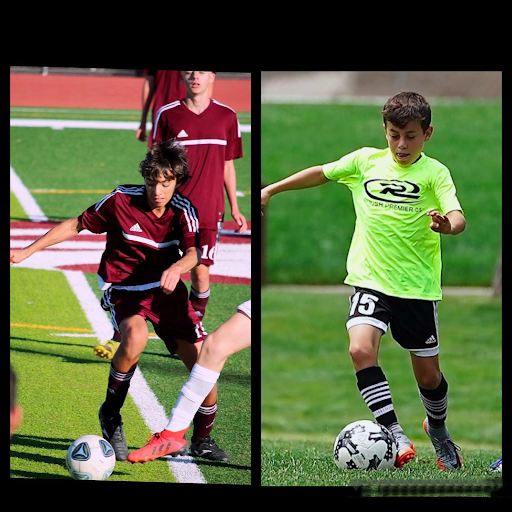 During the winter of 2010, the friendship of Isaac Shelby and current sophomore Lincoln Baldonado began. The two met during Lincoln's first soccer season, in New Mexico, where they both lived at the time, and their friendship only continued from there.  
Eventually, Lincoln moved to Arizona and to Mountain Ridge, and during that time, stopped playing soccer to focus on tennis, where he has become the #1 singles player at Ridge. Despite the distance between them, the two continued their strong friendship.
In the fall of 2021, however, Lincoln was devastated by the news that Isaac tragically passed away.
According to Lincoln, Isaac was talented in many ways, participating and excelling in wakeboarding, kneeboarding, water skiing, and mountain biking. However, soccer was his main sport. 
After some time passed and Lincoln was able to process what happened to his best friend, he decided to pick up his cleats, and in honor of his best friend, Lincoln tried out and made the school's soccer team, taking the same jersey number as Isaac had – 15.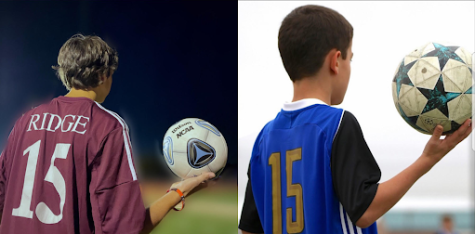 "I wanted to put all the negative and sadness into something positive and also something tangible," says Lincoln. "Then I can put the emotions and effort towards something real." 
The soccer season played by Lincoln turned into something bigger than he expected. He was able to honor Isaac in even more ways than he thought possible. Mountain Ridge's soccer team typically chants "Ridge!" before each game, though, Coach Block had the team chant the famous number "15!" instead. 
Lincoln also played a spectacular and emotional last game for his friend. Being a defender,  he played his heart out and even almost scored a goal! 
"Knowing it was maybe going to be the last time I play with Isaac, on the field, where I feel closest to him," was the hardest part for Lincoln.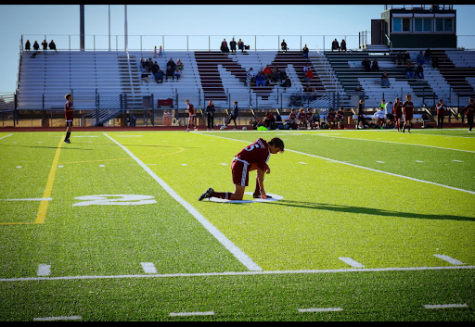 It wasn't a difficult decision for Lincoln to join soccer in the name of Isaac given his amazing and deserving personality. Isaac was different from the beginning. He was always interested in other people and their lives. He wanted a better understanding of people. 
"Even at a very young age, he noticed things and realized things that I couldn't," Lincoln said. "We would be like seven and he could tell if someone was in distress and know how to help them." 
When they were younger, Isaac would admire the rubber bracelets that Lincoln wore. To bring back the memory, Lincoln imprinted Isaac's name on a bracelet and would hide it under his jersey sleeve by rolling it up his arm. It was another way to keep Isaac with him on the field. 
Lincoln playing soccer was a spiritual and beautiful experience for the loss of such an important person. It gave Lincoln the chance to reconnect with Isaac but to also fall in love with the sport again. 
"I think he would be proud, say good job, but it would feel like a 'we did good' as it felt like he was there the whole time," Lincoln said.