What is Cinema?: Is Cinema Determined by the Few or the Many?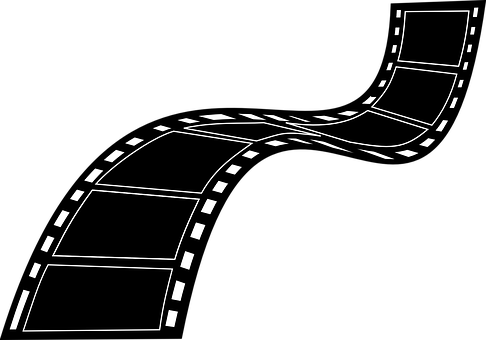 Recently it has been brought up how Martin Scorsese discussed his disdain for Marvel movies—a franchise that has controlled the entire world and certainly the movie theaters. Spider-Man: No Way Home is a Marvel movie that was released back in December of last year. It earned 1.8 billion at the box office. Only one movie in the franchise that boasts over twenty films earned one billion dollars. 
Suffice to say, Marvel is a franchise that is very well liked. 
For some background, Martin Scorsese is a renowned director of older films. Goodfellas, The Irishman, The Wolf of Wall Street, and Shutter Island are just a few movies tied to his name.  
There was backlash about these statements and Martin Scorsese had to explain what he meant. 
"

…

cinema was about revelation — aesthetic, emotional and spiritual revelation. It was about characters — the complexity of people and their contradictory and sometimes paradoxical natures, the way they can hurt one another and love one another and suddenly come face to face with themselves."
I adore Marvel movies. I find it so fun to refer to the comics to find what will happen next, theorize about the multiverse, and awe at the perfect special effects. To be honest, I go back to Marvel movies because it is a comfort, not because I want to be surprised at a new form of media. 
Every superhero movie follows the same premise with a different big bad. Of course, as the movies continue, it gets to a breaking point where the big bad is the Worst Bad. 
I personally have started to get bored of what happens on the screen from time to time. Sure, it holds my attention for the two hour duration, but is nothing I would want to go back to. The MCU thrives on characters and character dynamics. Some of these characters have been taken out of the franchise and the gap left  behind can be felt. Marvel has a plethora of characters to take the place of heroes past, which is wonderful as it adds more diversity and representation in characters types. 
However, some marvel movies just do not need to be made. "Morbius" continues to fail at theaters, despite having ties to Marvel. It cannot stand on its own, even with having a famous name and brand associated with it. "Morbius" did not add a new aspect to the movie industry or provide a good adaptation of an already known story. Instead, it used the Marvel name and the superhero plot to earn a quick, few million dollars. 
Scorsese touched up on this in his opinion essay for the New York Times. 
"

That's the nature of modern film franchises: market-researched, audience-tested, vetted, modified, revetted and remodified until they're ready for consumption."
For him, that is what separates cinema from modern blockbuster movies. He said, that for
 "For anyone who dreams of making movies or who is just starting out, the situation at this moment is brutal and inhospitable to art."
When I watch an A24 film, I am anticipating an exciting original film that I can fully immerse myself in that will be stuck in my head for a long time. These are movies that I expect to be good in a way completely opposite Marvel. "Lady Bird" talks about growing up in a way that is nuanced, with directing, acting, and the writing itself lending to the original idea. "Midsommar" was the most disturbing psychological thriller I have seen to date, as it shows how easily taken advantage of a person in grief can be. "The Florida Project" paints a portrait of a reality many know as it draws together good moments alongside bad. 
That being said, Marvel movies are a separate medium in my mind. Not necessarily cinema, but not inherently bad because I don't regard it to be cinema. When I talked to my friend Tejas Sahni about this topic, he brought up some excellent points. "I believe that Marvel movies are cinema because they push the barriers of what cinema can be through groundbreaking CGI. And there are original films being made, but people like Martin Scorsese focus their efforts on bringing down Marvel movies when he should be using his platform to support indie movies that truly break the boundary of what cinema can be. Critics today don't support original movies that revolutionize cinematography like 'The Green Knight'. It's not Marvel movies that are the problem, it's critics."
Marvel movies are not changing the industry, but they are fun. Will much change from Scorsese's harsh views? No. But the door has been opened for more discussion about original films versus blockbuster movies. Hopefully some people will check out more unknown filmmakers to support their works.