The Light of Colorado City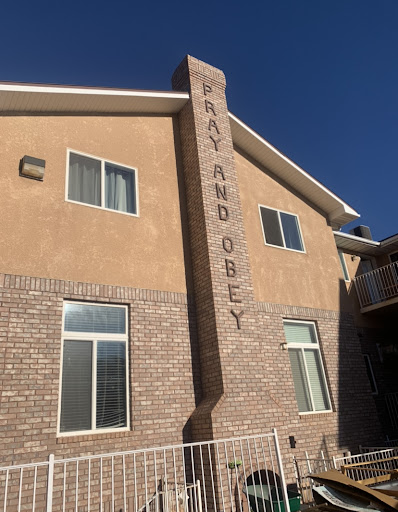 Colorado City, located between the borders of Arizona and Utah, was once a town filled with darkness. Before the life sentence addressed in 2011 of Warren Jeffs, the polygamist church leader, the town was predominately practicing what is called the Fundamentalist Church of Jesus Christ of Latter-day Saints (FLDS). 
Within the town was deep brainwashing done by their religion leader and leaders in the past, such as Warren Jeffs. Polygamy is a huge section in the belief which is the custome of having more than one wife or husband at the same time. Often, Warren Jeffs would split families and force young girls to marry random and mostly older men. He himself had 78 wives, some being of the ages of  12-13 years old!
The children and women in this community were taken total advantage of. Women were expected to have one child every year. Most children were taken out of school in the third grade to start working. Now, Dream City Church is partnered with the small town to help rehabilitate the area and people that were left behind in poverty and mental illness. 
Not only is Colorado City being built into a safe space for the original community but it also welcomes ex-members from all around the United States. In late September, I was given the opportunity to visit the small town through a Mission Trip. During our six hour van ride, I was preparing to endure great heaviness once I got there. I knew that we would be staying in the very house that Warren Jeffs' brother once lived in and that we would have many events taking place in Warren Jeffs previous home. Nowhere in my preparation was I expecting the amount of uplifting light that I felt when I immediately walked in. 
Women there are being counseled by an awesome team and staff and children and teens were able to fill that missing spot of childhood in their lives. We spent the weekend loving on the people there and being Jesus through our hands and feet. 
We did some manual labor but also, more importantly, making connections with the children there and showing them what healthy friendships and play looks like. We would spend the day serving by either cleaning up a safe house's yard or by working at a food bank and then would get together with the community and show them a good time. 
Back when Warren Jeffs was in charge, playing was not allowed. He strictly went through all of the houses and stripped the children of their toys. He hired someone to go through the town and remove all of the basketball hoops. The mentality there was that if you could play, you really  could be doing work instead. With this, attending the small towns newly set up high school football game was awesome to watch. Our entire team went to support and got to see the big smiling faces on the families and friends as they enjoyed watching their community athletes play. 
We had a barbecue/block party at the park later on in the trip and had the opportunity to actually engage in conversation with kids and even teenagers our age. That was the best part by far. Just hearing the incredible story of what life used to be like versus how their lives are now.  
God has been, and is continuing, to work in Colorado City through the patient Dream City Church staff and other volunteers. This small town is growing into something beautiful and strong due to their past trials. The town shows a perfect representation of there always being purpose in pain.