Media Center Update
The media center has completed a major renovation which began May 2022. There are now 3 meeting rooms that students can use for small group or individual study. Both the desktop computers and the book shelves have been moved to new locations within the library. More furniture has been added as well. There are several couches and more tables with chairs so more students have space to complete schoolwork or socialize.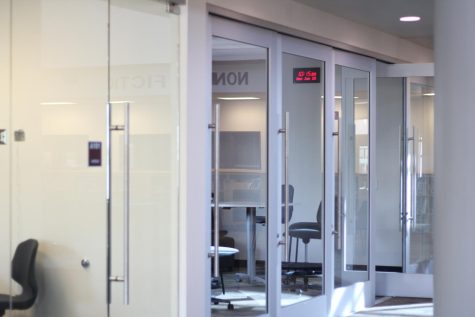 The Library Advisory Council has been established to build usage of the library facility and resources. The Council meets every other Thursday in the library during Aca-prep. All students who would like to attend are welcome. Topics that are discussed include new books to purchase for the library, seasonal decorations, book promotions, and technology. If students would like to attend the next Library Advisory Council meeting will be held on January 26th. 
Students are encouraged to come to the library before school, during lunch, or after school. A QR-code is located at the Media Center entrance for students to scan to sign in when they come to the library. There are desktop computers with printers for student use. There are many books available for checkout as well. After school tutoring is available Monday through Thursday from 2:15-3:15 in the library for those students seeking to get the semester off to the right start. 
The librarian, Mrs. Barsky, is available to help students and staff with iPad issues, locating books, using databases and creating citations for research. Please stop by the library soon to see all it has to offer.