Varsity Boys Soccer Losses to Pinnacle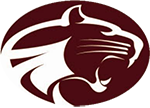 The varsity boys soccer team lost their recent match with Pinnacle last tuesday, with a score of 1-6. This loss has tied up their overall record with 5 wins and 5 losses (with one tie). 
With this loss, the head coach, Coach Fechner, states that the team needs to improve many aspects of the team,
"For us, we are working on our team building and mental capabilities of how to positively communicate with each other." stated Coach Fechner
With their strengths as a team, and with their weaknesses, Coach Fechner adds that the team needs a new outlook on wins and losses,
"We blame others versus ourselves. So teaching these players to take ownership is important." added Coach Fechner.
The head coach also applauds a few players who went above and beyond during their play, Chis Ramos, Deev Patel, and Cole Wneta. These players worked extremely hard on the field and played well.