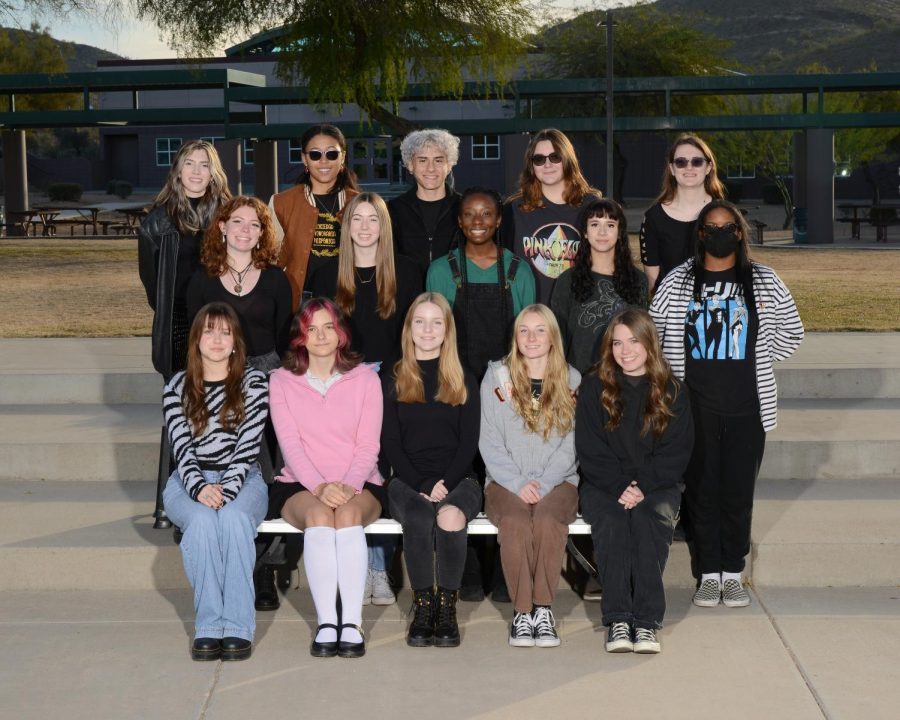 National Art Honor Society
RR: What is the purpose of your club?
National Art Honor Society is a club for advanced art students that have taken at least three years of art courses.  The purpose of the club is to make connections with other serious art students, work on community service hours and work on capstone projects for the Arizona State Seal of Arts Proficiency.  
RR: How can students join the club?
Students must be enrolled in a third year, advanced 2D visual arts course.  Have at least a B average in all art courses and submit an application and small portfolio of work to the sponsor.
RR: What sort of events and activities does the club participate in?
Prepare for a Capstone art exhibit and Mini Art Sale Fund raiser for charitable causes.  
RR: Who do you believe would be interested in joining your club and why?
Students currently enrolled in a third year visual art course.
RR: Why did you want to sponsor this club?
To support serious art students in their artistic endeavors.
RR: How long have you been a sponsor?
15 years