Isabella's Kitchen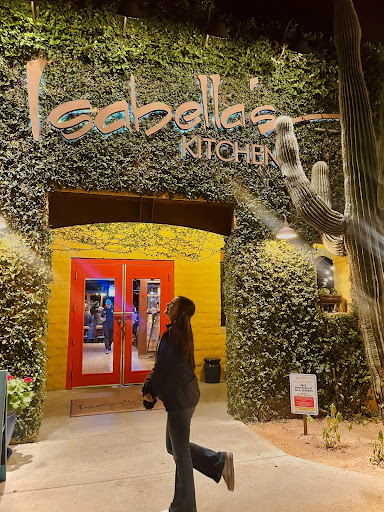 In North Scottsdale, located on the Grayhawk Golf Course, Isabella's Kitchen resides as a restaurant with colorful blends of flavor and cultures. With an interesting blend of Mexican, Italian, and American food, there is comfort food for everyone! Their famous saying says, "if you're in our house, you're in our family"
When you first approach the restaurant, vines cover the walls in a very aesthetically pleasing way that draws you in. Once we were seated on the outside patio, I was in awe. The beautiful sunset looked like a painting, while kids played in the grass and golfers mingled, this was an experience unlike anything I've seen before.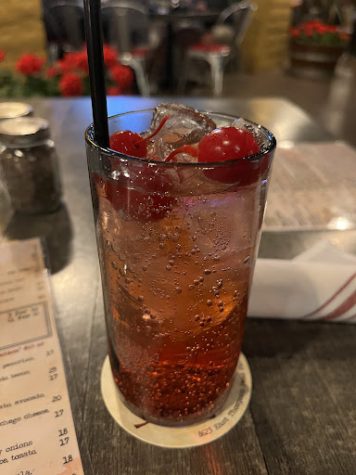 At almost every restaurant I go to, I get a Shirley Temple; some could call me a connoisseur. As soon as they placed it down in front of me, I felt my eyes widen. The presentation alone was just beautiful and as soon as I tasted it, it was perfect. A bubble sprite paired with just the right amount of cherry grenadine, topped with not one, not two, but 3 sweet cherries; it satisfied my sweet tooth.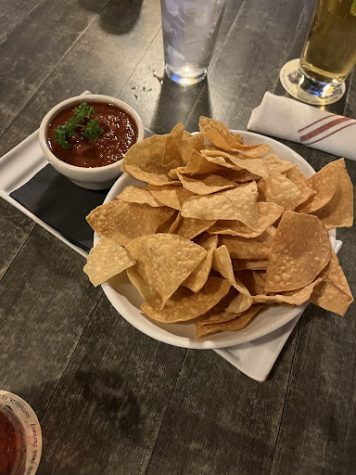 To start the meal, I decided on the chips and salsa. They brought it out swiftly and I was blown away at how fast their service was. The chips were thicker than most tortilla chips, which really helped carry the salsa, allowing me to scoop more. The lightly salted chips complimented the refreshing salsa in perfect unison. I'm not a big fan of cilantro and I usually pick it off my food when I spot it. When I saw a little in the salsa, I feared I wouldn't like it, but oh how I was wrong. The blend of freshly diced tomato, tang of bell pepper, hint of lime, and sprinkle of cilantro all blended together smoothly. Perhaps now I'm a cilantro fan, all thanks to Isabella's Kitchen for introducing me to this new way of flavor.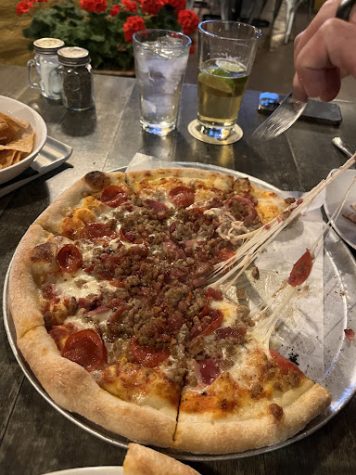 For my Main Course, I couldn't help but resist The Butcher Pizza. Just as you'd suspect in the name, this thin crust pizza is covered in all kinds of meat including sausage, bacon, prosciutto, and pepperoni. As soon as they brought it out to us, my mouth began to water. You could feel how fresh out of the pizza oven it was. A mountain of meat was scattered all across the pizza made my stomach grumble in excitement. As I bit into my first piece, the fresh, hot mozzarella melted in my mouth. I had a bite of prosciutto first and I had to sit back in awe. I've had bacon, sausage and pepperoni pizza before, but the prosciutto added something extra!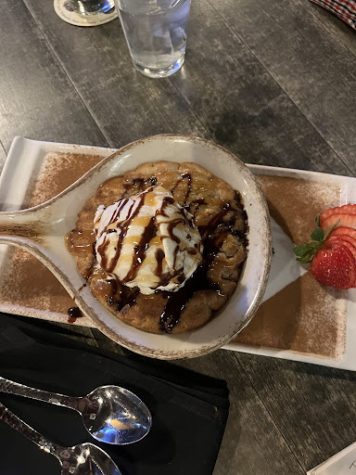 I couldn't have left without some dessert, and as soon as they said they offer Pizza Cookie, I was sold! At first sight, I was left speechless. The presentation was so well thought out, easily the most beautiful pizza cookie I've ever seen. Once I took my first bite, there was truthfully heaven in my mouth. The piping hot cookie paired with the freezing cold ice cream was a perfect blend of temperature. 
Overall, I was truly blown away by Isabella's Kitchen. From the first moment I stepped inside to the moment I left, everything was simply amazing. I highly recommend dining here, whether it is a date night, a lunch with friends, or for any occasion, Isabella's Kitchen exceeds all expectations!