DECA Dominates D.C.
The most memorable moments that come from being in a club typically derive from the amazing events and activities that the group participates in together. A few weeks ago, DECA took a trip to Washington D.C. for a leadership and responsibility conference. However, the conference wasn't the only memorable takeaway. The group got to participate in something extra special.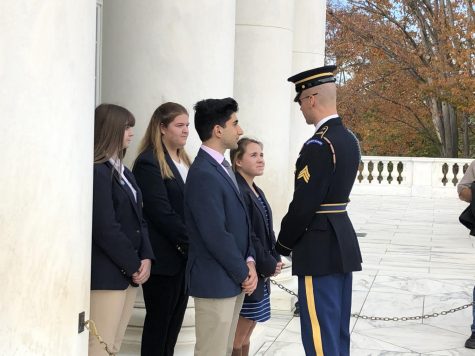 Eleven students from the DECA club took a trip to learn leadership and responsibilities. In D.C., along with the freezing cold weather, there was a conference that held workshops, competitions, and a tour of the city's monuments. Every activity is meant to engage students that are members of DECA. The conference got the students ready for the competition, and allowed the students to meet other DECA students from across the US.
"The conference focused on getting competition ready. We did a practice competition in order to be ready for district and state competition," said Sophia Kessler, the VP of membership.
Another highlight of this trip was the wonderful ceremony that the students and staff got to partake in. At this ceremony, they placed a wreath on the Tomb of the Unknown Soldier, leaving the students and staff feeling "patriotic." In order for them to participate, they had to dress formally, be respectful, and follow all of the rules. Everyone who attended the ceremony had to buy their own wreath which costs around $250.
"[Each activity demonstrated] integrity and ethical behavior in using influence and power," said Mrs.Moore.
Along with all of the exciting leadership programs, there were many highlights of the trip in general. This trip was filled with once-in-a-lifetime opportunities such as seeing the Tomb, and the tours of a museum. With this trip, the students got to develop personal relationships, which makes them feel more like a family.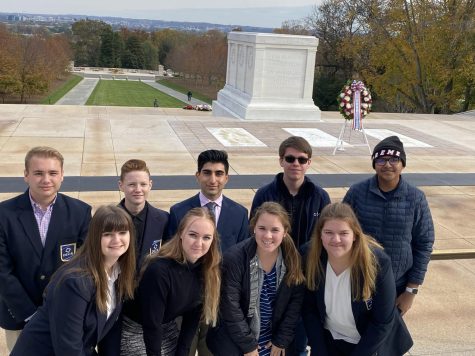 "The trip was a really great way to experience a part of the U.S. government that I wouldn't have been able to experience without DECA," said Kessler.
Overall, the DECA trip will be one for the books for all of the students and advisors that took part in it. Everyone who went on this trip was very thankful for the experience and leadership opportunities. They now have some everlasting memories to share with upcoming students interested in DECA.
"I got pretty emotional. Brought tears to my eyes I was so proud of these kids. It was such a patriotic moment. And those kids gave me hugs like you wouldn't believe -thanking me for the opportunity of a lifetime," said Moore.
Leave a Comment
About the Contributor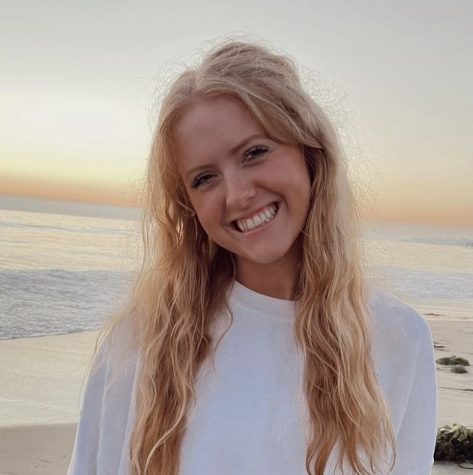 Ava Padelford, Co-Editor in Chief
Ava Grace Padely is a senior and it's her fourth year working for The Ridge Review; she's our extremely passionate Co-Editor in Chief and Primary S.M. Manager. She enjoys being creative in coming...