Black Student Union Meetings Are Taking Off
Ridge's Black Student Union had a meeting yesterday after school in Mr. Gabow's classroom (C210). The meeting involved a large presentation and planning for future club events and fundraisers. 
The Black Student Union Club has been operating on campus efficiently throughout the school year, and has tried to tackle a myriad of topics regarding the black community. Some of the topics that were discussed were the various black influences in society, food and music; there is also going to be an emphasis placed on influential African American figures throughout history.
A strong emphasis is going to be placed on Black History Month and the special events the club can formulate and participate in throughout the month and the rest of the year. 
Since it's an important topic at hand, I feel like it would be worth it for all interested students on campus to stop by; the next meeting will be this upcoming Thursday, with students of any race being invited.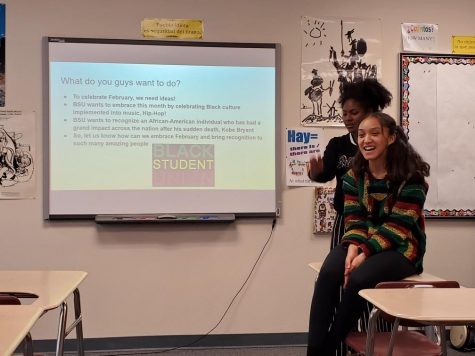 Leave a Comment
About the Contributor
Aden Schulze-Miller, Editor in Chief
Aden Schulze-Miller is a senior and it's his third year working for The Ridge Review; he's our Editor in Chief. He enjoys watching movies, writing short stories, and is ready to help foster a...