If We Can Do It, So Can You 
"Come and Write for The Ridge Review." 
We've been trying for a little while now to get a poetry section up on our website, or at least a platform for students to submit their creative writing pieces. As of right now, it's something on the backburner, but when it comes down to it the idea itself is something that can't really take off unless there's a greater interest in Ridge's student body to have their creative works on the web.
The lack of interest from the Ridge student community is partly our fault, especially considering the fact that we've never actually given a speech over the speakerphone or on announcements with a sort of 'recruiting process' agenda; it still comes down to other factors out of our control, such as the lack of assistance from other school networks, as well as the shift from a paper platform to an online format a few years ago (both of which are things that have damaged our newspaper and its publicity through negligence alone). 
Things are starting to kick up, though, with new videos on the way for second semester and plenty of pieces being released on newly established deadlines. Things are getting better, but there's still something that we need to ask of any Ridge or Hillcrest students who may be reading this: If you have any ideas, or interests, and have the passion to write about them, why not send them over to us? 
Back in October of last year we accepted a piece from Ridge student Johnathan Henry, and it's the only one on our student choice section so far. I think that's something that can easily change. 
Although I referred to it as our "student choice" section, on our website it's ominously called "Other" for some technical reasons we can't seem to figure out. Nonetheless, we don't want that to defer any of our readers from sending any written material they'd like to be shared and talked about. 
If you, reader, have any friends or family with a connection to the school or a strong enough set of passions that are willing to send in any material, please let them know that they should send in their work to us if it's something they're interested in. 
If you like taking photos, we also have a photography section where you can post all of your perfectly pretty pictures; it would really be cool to expand upon it.
Having a stronger Ridge community presence on the website and with the newspaper in general is something that we're excited to experiment with, and eager to ask people about. Take a chance and send us your work, it'll be worth it. 
On a final note, if you've any interest, you can always sign up for the class next year (unless you're a senior, unfortunately) and get a hands on connection with the newspaper. We hope that by next year the paper will be bustling with many ambitious students involved, but only time will tell. 
Leave a Comment
About the Contributor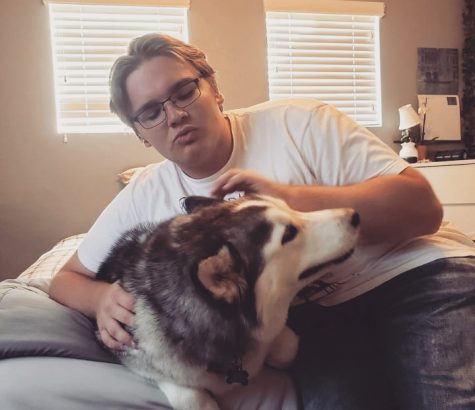 Aden Schulze-Miller, Editor in Chief
Aden Schulze-Miller is a senior and it's his third year working for The Ridge Review; he's our Editor in Chief. He enjoys watching movies, writing short stories, and is ready to help foster a...