Fighting Fire
Australia is well known for its beaches, its distinct accent and its hot weather; as of recently, however, it's been seen in the news that Australia might be a little too hot. A large majority of the continent was suffering from widespread bushfires. In response to this, Mountain Ridge's Club Earth decided to start a fundraiser, "Aid For Down Under," to contribute to the efforts to help alleviate the fires and their impact.
With help from STUGO, the theater department, and Ridge staff and students, Club Earth was able to raise $1,233, with all of it going to organizations like the Australian Red Cross and W.I.R.E.S. Animal Welfare Fund. During both lunches, Club Earth set up booths that had different activities throughout the week of January 27 (donations were exchanged for koala pencil toppers). The booths had things like trivia games, a maze escape puzzle, and a word search. The theater department collected donations at the entrance of their last play, STUGO helped collect money at the assembly, english teachers had a collections jar in their room, and the front office did as well.
The president of Club Earth, Orion Lawrenz, believes that Australia's situation was extremely important for us to focus on, saying that, "Because Australia is such an isolated continent, and has so much wildlife and diverse natural areas, protecting those things is so important. We need to keep those species alive and keep the areas populated."
Although the buzz around the Australian fires has ended, fires are still burning on the continent. In some places, like New South Wales, all fires are contained, but that doesn't mean we should forget about Australia and other places with similar environmental issues. Climate change is an issue that affects everyone and everything, and it disproportionately affects people of color, not just around the globe, but in America as well. It's important that we keep indigenous communities and other communities of people of color in mind while climate change is such a hot topic, because they're the ones that are really on the frontlines of it all.
However, the support that Australia received is still something to be celebrated, as Australia seems to be on the right track to recovery. Even when it's all over with Australia, though, it's not likely that these devastating droughts and wildfires will come to an end any time soon. We need to continue to be aware of the way our planet is changing. Never cease to keep yourself educated on the causes, the effects, and the prevention of climate change.
You can still support Australia by donating to the Australian Red Cross, W.I.R.E.S. Animal Welfare Fun,  First Nations Communities, and even fire departments in Australia. The support shouldn't end with just Australia, though. Environmental crises have yet to end, and it's important to show your support to wherever it may happen next (like the Amazon). Plus, Club Earth will continue to hold fundraisers if need be. Make sure you show your support!
Leave a Comment
About the Contributor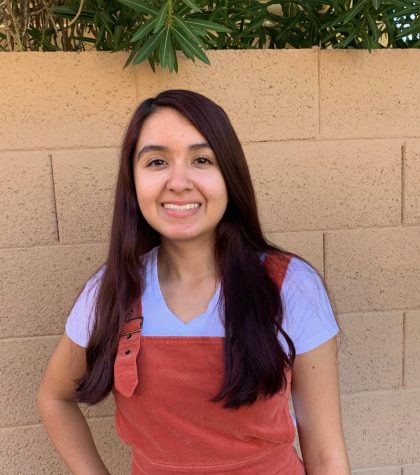 Aileen Resendiz, Editor
She is a sophomore in her second year of newspaper. She loves dogs and writing.  She enjoys newspaper because of the opportunity it gives her to express her opinions and write about the things...