National Pediatric Cancer Foundation Fundraiser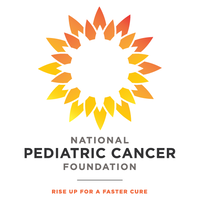 Within this year, it's estimated that there will be 1.8 million new cancer diagnoses in the United States. Cancer is something that affects us on a widespread scale; almost every single one of us knows somebody who's been impacted by cancer. That's why cancer research is such an important subject, and HOSA has decided to act on it. HOSA has been selling custom bracelets for just $6 each in order to raise money and awareness.
All proceeds will go to the National Pediatric Cancer Foundation, which is an organization that is dedicated to funding research to eliminate childhood cancer. This is a cause that HOSA as a national organization, not just the chapter here at Ridge, usually contributes to. Here at school, the officers of HOSA organized it themselves for HOSA students, and they're currently halfway to their goal of $300! It was mainly for HOSA students specifically, but anybody can buy a bracelet to support the cause.
Their main goal with this was to raise awareness for pediatric cancer specifically. It wasn't that other types of cancer weren't as important, it's just that at the high school age, pediatric cancer affects us more. Some of our peers who have been diagnosed with cancer are pediatric cancer patients, so it felt best for HOSA to do something for the community that we're all closer to. The bracelets seemed to be a perfect fit for this.
"We made the bracelets orange and yellow, which are the colors of the National Pediatric Cancer Foundation. Despite doing something so simple, people will look at the bracelets and wonder what they're for, and hopefully it'll spark a conversation about pediatric cancer," says Jacob Nova, president of HOSA.
Buying a bracelet is not the only way that we can support pediatric cancer patients. Nova made a clear point that monetary contributions were helpful, but not necessary. More than anything, it's important that we continue to bring awareness to this issue. It's crazy to know that we still haven't found a cure for cancer, even when it was discovered in the 1700's and nearly one third of Americans will develop cancer in their lifetime. We need to keep on with the conversations surrounding cancer, and HOSA's fundraiser has been doing exactly this. Make sure to support the National Pediatric Cancer Foundation and HOSA by either buying a bracelet or by starting a conversation!
About the Contributor
Aileen Resendiz, Editor
She is a sophomore in her second year of newspaper. She loves dogs and writing.  She enjoys newspaper because of the opportunity it gives her to express her opinions and write about the things...