The New Normal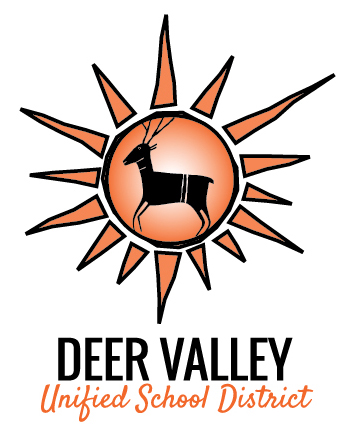 We wake up in the morning with our nice shirts tucked into our pj pants. No one will see those bad boys on zoom! We do our usual morning routines but as life goes on, it interrupts what we want to do on a day to day basis. We may not have wanted to do online school, but sadly, it's what is needed to keep us safe. It's time to put our wants aside and prioritize what's important. Or so everyone always says. 
School's back in place and isn't like anything we've seen before. Many students and teachers are thrilled to go back to school in October. The lack of socialization is hard for many, and having a completely new way of learning is challenging. So what will it actually be like when we finally get to go back to school? 
In a recent interview with Dr. Curtis Finch, superintendent of Deer Valley Unified School District, he graciously took time from his busy schedule to share some insight into what everyone can expect when schools open back up for in-person learning. 
According to Finch, the district will follow Maricopa County Department of Public Health (MCDPH) guidelines when reopening schools. It will be updated every day so the district can inform students, teachers, and parents about the number of cases. The school's guidelines will constantly change based on the information. 
"MCDPH recommends using case rates to evaluate spread of disease in your area because a case rate will more accurately reflect what is happening in your community by accounting for population size," as was outlined in the "School Reopening Dashboard and Guidelines."
One concern many parents and students have regards class size since the CDC has recommended classrooms have roughly half the number of students that teachers typically have on their rosters. Although Finch understands this concern, Arizona's funding and other limiting factors make this very difficult.
"Arizona is 49th in the nation for per-student funding in America. We get the funding we get and have to make it work with these dollars, therefore we can only run as many programs as possible for our 35K students," Finch said. "The second problem would be space if we could double the number of teachers to reduce class sizes. The third problem would be finding those teachers, since there is a shortage in America for teachers."
Despite this difficulty, Finch acknowledged that many students will not be going back to in-person school this year, and will continue online learning throughout the year. This means that naturally, the classes will reduce in size. The school board is also looking into a phasing/staggered model to reduce the number of students in classrooms and at school overall in an effort to limit student contact. 
"Deer Valley Online Academy, the synchronous Virtual Learning, and the Free Safe Learning Space will also be going simultaneously, thus reducing the class automatically," said Finch. 
As a part of keeping the students safe, and limiting the likeness of catching COVID at school, the district will be requiring masks for all students and staff members. Wearing a mask is the most important CDC guideline one could follow in a classroom.
"At the Governing Board Work Session, Dr. Sunenshine, head of Disease Control for MCDPH stated in that work-session that 'masks are the number one deterrent for Covid-19, everything else is way far behind,' so you will see required masking of students and staff," shared Finch. 
Social distancing, including spread out desks, will happen "as much as possible." Finch pointed out that social distancing, while important, was only a CDC recommendation and not the most effective way to stop the spread of the virus (that goes to masks, which will be worn at all times). Although Finch stated that administrators won't be going around with a tape measure to make sure students are six feet apart, he did say they would be "guiding students to try." 
Another way to limit student contact is the block scheduling that was introduced at the high school level. This will continue once schools open to reduce the interaction students have with one another. The district is also looking into the concept of cohort classes to limit the amount of times students will switch classes and have to move around one another. 
Another burning question many students have is the lunch situation. For students and staff alike, lunch is a break from the day, but having so many students together could pose problems. One suggestion that has circulated is having lunch in a classroom, but according to Finch this causes many problems. 
"I don't foresee doing lunchtime in the classrooms, but never say never. Some of the problems: 1) cleanliness; 2) students need a mental break from their workspace; 3) teachers need a lunch break or preparation time for class during those windows of time; 4) getting lunch to all rooms on some of our large campuses with hundreds or thousands of students on them would be impossible; and 5) finding more staff to supervise the classrooms while teachers had their lunch or prep time would require hiring more staff, with our limited dollars, impossible," Finch said.
The possibility for someone to get COVID is still a risk. If someone does catch it, the MCDPH officials will go through a process to make sure others can stay safe. They will help make important decisions to keep the administration and students safe. These decisions include removing the infected person from in-person learning and transitioning them back to online learning. Students and staff that may have been in contact with the infected individual will be evaluated as well. 
With the school year starting online, having multiple ways of learning for students makes everything behind the scenes a bit hectic. Governor Ducey required the district to run a "Free Safe Learning Space" for students that need somewhere to go during school days. For example, students with parents that work can't be supervised or get the in person help they need with school. 
Ducey wanted to give students the option of school as a good place to go, but also gave the option of online learning. Another option the district gave was to do half online and half in person, as is dependent on the number of COVID cases. So many different options with limited people to run the show. This puts stress on the district and staff members. 
Although the stress is high for so many people, there still is hope for the school year. Cases in Arizona have recently been going down, and as we start school, there will be adjustments according to the state's situation throughout the year. The vaccine is now being developed faster, and with this, the likelihood of the school closing down again is low, but still possible. 
"It also appears that President Trump has knocked down all of the regulatory roadblocks that normally slow the testing phases of a vaccine from 3-5 years for implementation in the marketplace to a matter of months," said Finch. 
What is important to remember is nothing has been finalized and it is a fluid situation. So, is there a possibility that the entire 2020-2021 school year could be completed online?
"Never say never, but it appears that Arizona is knocking down the infection positivity rate pretty fast since masks became required by county officials. I suspect we will start school and then have to adjust as the year progresses," Finch Said.
Leave a Comment
About the Contributor
Ava Padelford, Co-Editor in Chief
Ava Grace Padely is a senior and it's her fourth year working for The Ridge Review; she's our extremely passionate Co-Editor in Chief and Primary S.M. Manager. She enjoys being creative in coming...