Tri-University Tips and Tricks
The three state colleges, Arizona State University, University of Arizona, and Northern Arizona University, had a tri-university week consisting of tips and tricks for college and admission information. 
This event stretched from Tuesday the 8th to Friday the 11th. And so the question is: What exactly were seniors advised to do during the event? Well, that's what I'm here to tell you. 
As seniors near the application process, questions arise like 'How are schools going to look at applications?', 'Are SAT and ACT scores required?' and 'How are we going to earn scholarships'?
The colleges assured seniors that they are going test-blind for applications for general admissions and the respective Honors Colleges (e.g. ASU Barrett). For the New American University Scholarship at ASU, however, it's not yet determined if you'll need a previous SAT or ACT score for scholarship consideration.. At UoA, there is a scholarship conversion chart based off of your GPA. NAU has the Lumberjack Scholarship for those who meet specific requirements. More information can be found on the respective college websites. 
"We strongly recommend students fill out the forms for FAFSA in order to receive scholarships," said Mr. Shaffer.
Many of you might wonder who he is; he's among several individual representatives who will help you with your admissions process. Each of the schools above have representatives or college admissions counselors. For ASU, Riley Caruana, UoA has Cylan Shaffer and for NAU it's Abby Tudor. Their contact information is located in the senior presentation slideshow the counselors presented. Though, for ease of access it's been transcribed below:
Arizona State University:     Riley Caruana        [email protected]    602-543-2852
Northern Arizona University     Abby Tudor        [email protected]        928-523-0448
University of Arizona            Cylan Shaffer          [email protected]     602-827-2196
As noted, for the Honors colleges for both ASU and UoA respectively, test scores will not be a part of the application as it is a test-blind policy. For the ASU Barrett Honors application, you must have two letters of recommendation, and for the UoA admissions, you will have to turn in letters of recommendation as well as a personal statement.
Be wary not to get confused by the optional personal statement in the general admissions application as opposed to the honors application as they are two separate prompts. (Another Note: If you decide to write an essay for the optional personal statement, you may, but do not post the same statement as your honors application essay).
As far as NAU's application, you must have your ACT or SAT scores for some scholarships. You must also have a GPA of 3.5 or higher unweighted with a grade no lesser than a "B" in any class to be considered for the Lumberjack Scholarship. 
Another important thing seniors must keep in mind as the graduate this year are the application requirements for EACH school. This includes:
(4) Years English
(4) Years Math
(3) Years Lab Science
(2) Years Social Science
(2) Years Second Language
(1) Year Fine Arts/CTE
In addition, colleges suggest that students create a resume consisting of things not discussed in the transcript, such as: activities, extracurriculars, volunteer hours, etc. 
"Our phones and emails are wide open and encourage students to contact us for any questions or concerns they might have," explains Ms. Tudor.
With the knowledge-base to answer any question, and the ability to give solid advice, our very own Ridge counselors can help you with the college process and any admission questions between the three representatives. Good luck! 
Leave a Comment
About the Writer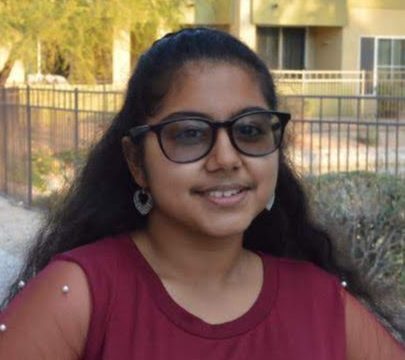 Pranavi Vuppala, Staff Writer
Pranavi is a senior and it's her second year working for The Ridge Review; she's an invested writer of ours that focuses on Ridge news. She's a dancer and enjoys not only writing but also encouraging...