A COVID Food Drive!
This year, Mountain Ridge is participating in the National Student Food Drive, unlike prior years where the food drive has been held locally. 
Ridge is a 16 time state title leader of the Largest Food Drive. Last year, Ridge collected nearly 120,000 cans of food, and in 2009, they collected over 221,000. This year, Doug Evans, Student Government adviser, believes that the school can collect even more donations than previous years.
"This year our goal is to beat 250,000 cans and keep the trophy! It sounds like a lot but with a little motivation this goal is easily attainable," said Evans. 
However, due to COVID-19, there will be no individual class competition this year, but that doesn't mean donating is any less important. 
According to Feeding America, "more than 54 million people may experience food insecurity in 2020, including a potential 18 million children" due to rising unemployment rates during the pandemic.
Despite the large amount of donations from 2019, the food bank distributed it all within 5 days. This year, due to the decrease in food security–the availability of food and one's access to it–it's more important than ever to donate. 
Like every year, all donations will be delivered to St. Mary's Food Bank. Both money and canned goods are accepted. 
According to Evans, "the money can be converted by [St. Mary's Food Bank] to 7 meals for every $1 donated, but obviously the food part helps instantly."
The food drive began on 10/14 and will continue until 11/2. 
Evans laments that Ridge "can't do it as a school-wide contest . . . due to collection and storage issues."
Therefore, there will be designated areas for donations at the entrance to each building. Students will place their cans in the bins of their first hour buildings instead of in individual classrooms as they did in previous years. 
Online students and their family members can donate online. 
Leave a Comment
About the Contributor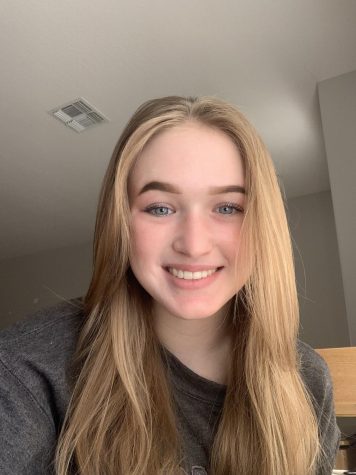 Caitlin Bailey, Journalist
Caitlin Bailey is a senior and it's her second year working for The Ridge Review; she's our go-to for global news. She enjoys writing and wants to help people become more informed about the world...