Believing in Rom-Coms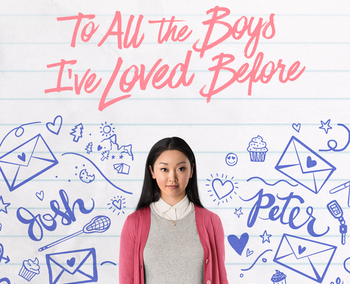 So many girls love chick flicks and rom coms, the fantasy of falling in love and being with the boy of your dreams. We end up building this idea up in our heads of the perfect boy and the unexpected people falling in love. As much as we all wish this is how our lives could go, it all ends up being completely different in the real world instead of what you see in all the movies. 
Some of the best films like "To All the Boys I Loved before," "After," and "The Kissing Booth" all follow the same basic storyline of relationships and school. Whether it is the jock who falls for the super quiet girl or the bad guy falling for the nerd at school, it is all something we dream about when we go back to school the next day. 
Life is not always going to be like how the movies presume them to be. You always want to know when someone has a crush on you and most of the time we don't have the same crush that we have had since we were kids or write love letters to boys. These are all things we see in movies and all take into perspective that these are the ideal things. I am guilty of basing boys off those in the movies, looking for the perfect boy. But boys aren't perfect just like us girls aren't. These movies are made to fill the fun of a movie. They aren't meant to show us what the real world will be like. 
Movies can sometimes send us into another world and think about how great everything would be if these boys actually existed in our school. But instead we can never tell what is going on in their head. Do they like me? Are they flirting? Questions that we will never know the answer to but in movies we see both sides; we see the boy's mind and the girl's mind so it is completely different than when you are just out in class by yourself. 
But should we really believe the movies we watch that make us believe that anything is possible when it comes to relationships. The movies help base us girls' expectations of the perfect boy and in reality we all need to realize that people aren't perfect and probably won't look like Zac Efron. 
Watching romantic movies is not a bad thing but basing our expectations on it is when we get out of control and forget what's a movie and what is real life.