Tips for Surviving Spring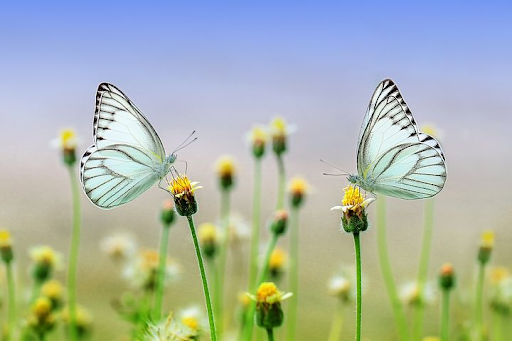 Arizona has finally started the climb back into the treacherous temperatures that feel as if you might as well be sitting in your oven. After the beautiful winter where the jackets had to be bundled within and temperatures dropped to the 60°s regularly, spring is the transformative time in Arizona for a new season. The flowers bloom, birds chirp in the bright mornings, allergies are in full swing, and shorts will be your best friend until the end of the year. With this season of change, there are a few important things to remember in order for you to have the best season of your year!
Cars get HOT:

As temperatures start their inevitable climb now that March is almost over, it is important to remember just how warm it can be. Even though it is only spring, and not quite to the boil of summer, temperatures hold at about the low 80s. During the cool winter, sunshades were abandoned, heaters were used in the car, and hoodies are the homage. Now, car seats are starting to sizzle, the pavement bakes, and T-shirts are the majority. All this to say, that temperatures have made a significant jump from what we have gotten used to the past few months. A safety hazard now that Arizonians have forgotten the heat, is that cars are a danger. They will melt your favorite candy bar if you leave it in the car. Your seats might burn your bottom if you park in the sun. And finally, leaving little siblings or pets in a turned off car unattended is a hazard that shouldn't be taken lightly. The car is a sun magnet and temperatures can rise to an inferno, which should be kept in mind for the wellbeing of your family or even groceries.
Drink LOTS of Water

: After all you are 70% water, so might as well make sure you are replenishing yourself. Especially in increased heat, drink as much water as you can to make sure you are prioritizing your health and wellbeing. As a prequel to summer, starting the right habits of drinking a sufficient amount of water is an essential skill to master in this season. Invest in carrying your hydroflask around with you to school or with friends. Maybe even make it a goal to accompany your meals with a large glass of ice cold H2O. No matter your method, your body will be so appreciative of your water consumption.
Spring Training Hangouts:

The better weather in Arizona spring is a national treasure. As some states still struggle to overcome blizzards and melting slushy snow, Arizona's sun is shining. This trademark detail of our state has lots of draw to the spring sport of baseball. Teams all over chose our state to participate in Spring Training Games, which simply count as a separate exhibition for teams to warm up for the real deal. This means lather up on the sun screen and ingest tons of junk food with a crowd of friends. Make it more of a social event and have a good time watching teams like our Arizona Diamondbacks, Colorado Rockies, LA Dodgers, and Texas Rangers take the field. Baseball might be a long game, but take advantage of the great weather and elite traveling teams that will be within reach of our home turf for a fun day event.
Animals are Coming Out:

This is a scary one. Living in a desert, Arizona houses some interesting creatures, from bunnies, to quails, coyotes, to lizards, there are never enough creatures here. The spring season means it is finally warm enough for little critters to make their way back into our lives, no matter how much we might despise them. March is the starting point for rattlesnakes to awaken from hibernation and slither into our daily encounters. These snakes aren't the only one breaking out and other animals find this time as the epicenter of their comeback. They forcade in the desert, and this means in our backyard. If you go hiking, be mindful of suspicious rock piles, and off trail serpents. When driving, keep an eye for darting animals in the street, or baby animals crossing. 
AP Tests and Finals are COMING

: The school year is dwindling before our very eyes. As much as we dream of summer, our final roadblock that stands in the way of this joy is testing. Either an AP Test or Final tests in class, every student has their work cut out for them this spring. This might be your reminder that you need to start your trek of studying in order to ensure you are successful at the end of the spring semester. To survive the end of the school year, review course material, do practice tests, or even get a tutor. Use this time to prepare for what is to come later. If you want to solidify the A you desire or earn college credit, study now and get ready for what you want to achieve.
Ultimately with the arrival of spring, it is a whole new season of life. Hopefully, you can find a few of these reminders as guidance for the next few months as we transition back to spring. Make it one of the best seasons yet by utilizing these essential reminders.