Principal's Advisory Council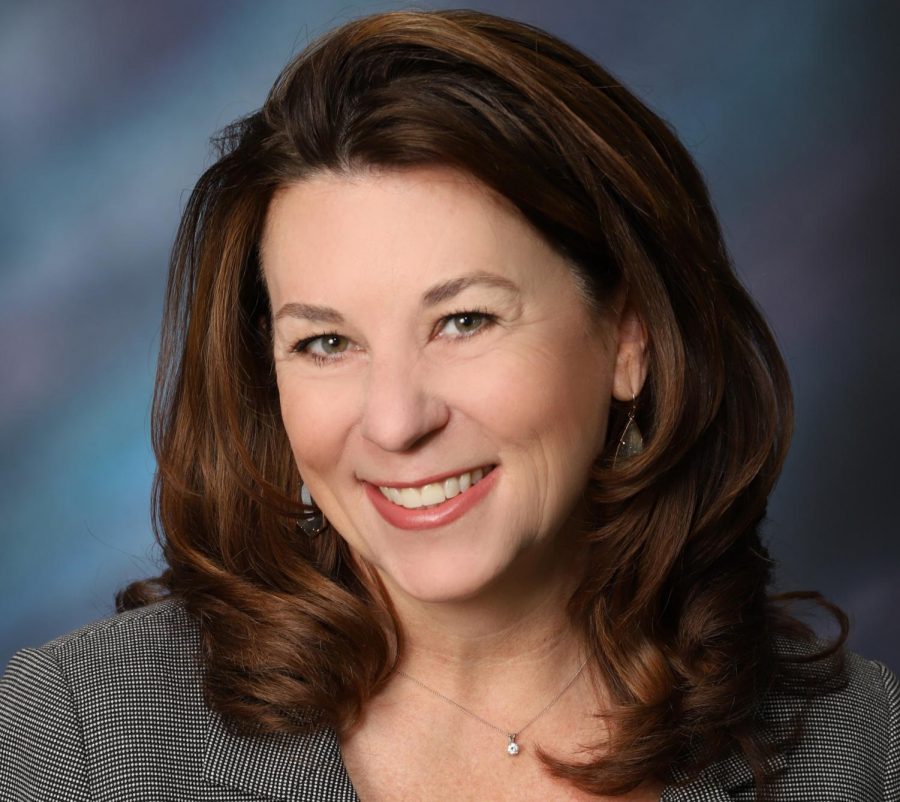 In Mountain Ridge, there is a special Advisory Council many students are not aware of. The Principal's Advisory Council is a group of 25 students who serve as Mrs. Miranda's student liaisons on the Mountain Ridge campus.
Cole Nakamura, a Senior who is part of the Principal's Advisory, said, "Not many students know about the Principal's Advisory in the first place, but it is just about how to improve our school every day."
"Last year we focused on campus purification and teacher appreciation," says Mrs. Miranda.
"We will usually keep those as common trends year to year but this year I hope that we can expand a little bit on that."
The Principal's Advisory has been in Mountain Ridge for a long time. "Dr. [Connie] Harris might have been the first principal to start the advisory council here at Mountain Ridge," Miranda said.
Miranda added that this council is something that is not uncommon. The previous school she worked at also had the Principal's Advisory.
The students randomly get chosen to take part in the council. In the beginning of each year, the principal's secretary, Mrs. Steele, sends out an email to freshmen teachers asking them to choose the student who stands out to them.
"We chose them before we really get to know them and we don't really define standing out," Miranda said.
Each year the council adds new freshmen to join, and they continue to be a part of the Principal's Advisory for the next four years they are here at Ridge. The freshmen simply replace the seniors who graduated in May.
The group of student in the Principal's Advisory meet once a month. Each time they meet they try to get informed about the latest news going around on the campus. One part of the meeting is to know if there is anything the principal needs to know about, and they like to give the students information about upcoming events.
"I like knowing what is going around the school and how we are improving it every month, and its nice being able to be kept up to date," Nakamura said.
The meetings also allow the students to voice concerns that they (or the student body) have in hopes of getting them resolved.
"One issue last year was that the students asked me if the A building bathrooms could be open during the lunch hour," Mrs. Miranda stated. "That is a pretty simple fix so I came back to my leadership team and asked them is there any reason why we can't open these bathrooms during lunchtime and we couldn't figure out anything good so we were able to open them."
It is clear that the students are not the only ones who get something out of being part of this council.
"I think they are just my eyes and ears on the campus and students are looking for efficiency tips or tips that make the students' lives easier that sometimes adults don't think about or see," Mrs. Miranda said.
The one topic that seems to resurface each year in the Principal's Advisory is the seniors' parking spaces.
"We have routed traffic, we painted on the street, put as much staff back there, and all of those have been the result of students wanting some actions done there," Miranda stated. "But at some point of the year I expect to hear it again"
The success of the Principal's advisory is the result of members feeling like they are being listened to and their issues are being addressed.
"Most of the things we say get put into place," Nakamura said. "There are a few things that don't but that's like out of their control."
Another opportunity the Principal's Advisory Council presents for the administration is that they test out scenarios on their members. For example, if a parent or community member says that they can't find some information on the website, Miranda will ask the students to try to find it on the website, and if they also can't find it then they need to come up with a way to make that information available to everyone.
This year's council has been selected, but next year a new crop of students will get passes to join.
Nakamura exclaimed, "If you get a pass to be part of the Principal's Advisory Council, make sure you come because it is eye opening to see what is going on, on the campus."
About the Contributor
Gayathri Ramadurgum, Editor