Behind the Scenes of MRHS StuGo
The Mountain Ridge Student Government body and class representatives are often overlooked during the hectic fall semester. The members regularly work behind the scenes, getting to school early to decorate hallways for spirit week and staying late after football games to pick up the trash. They organize the homecoming week in all of its chaos: the parade, decorations, assembly, the homecoming king and queen, and, of course, the homecoming dance.
Little does the general population at MRHS know that the StuGo kids meet in their limited freetime to build floats for the homecoming parade and manage money for resources. 
"Having everyone over every Saturday morning has been super fun to build the float," said junior representative, Kaylee Meyers. "We have gotten so much work done in so little time."
StuGo members also attend at least one game for each fall sport, repping Ridge gear and cheering on the athletes.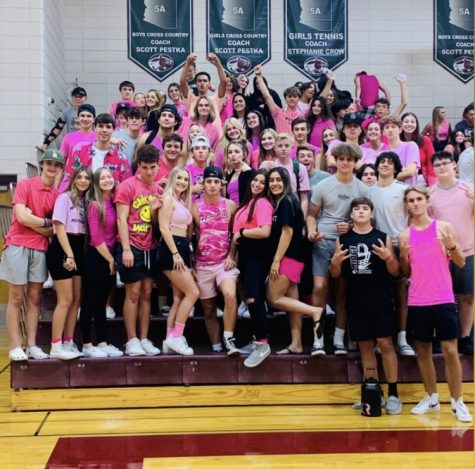 Ella Smith, the student body spirit director, is in charge of brainstorming and forming themes for each spirit week. She assigns decorations for each student to create and has extreme patience within StuGo's busy 50-minute class period. 
"I have help from everyone in StuGo to come up with a spirit week that we think students would enjoy and dress up in," Smith said. "I also have help coming up with the decorations that we hang on the walls that are fun and related to the theme." 
This homecoming dance hasn't been like any other: with COVID protocols still in effect, the dance committee worked with the Deer Valley Unified School Board, Principal Vines, and the Glendale Civic Center to make the dance happen. 
"One of our biggest hardships is making sure we put the student body first to try to give them the best high school experience possible," student body secretary, Aspen Mathis, said. "Not everything is in our control; however, we work very hard to bring back a normal year."
This week kicks off the spirit week festivities, reaching over two weeks from October 13th to the 20th.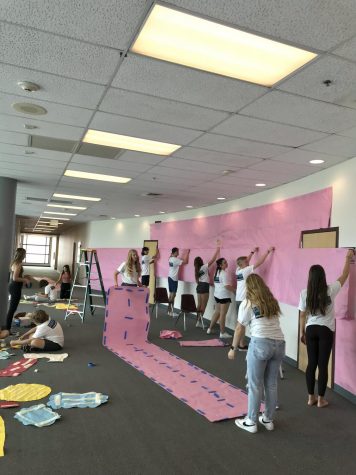 Fall Spirit Week 2021
Monday 10/13: Crazy Clown (mix match day)
Tuesday 10/14: Tic Tac Twins (twin day)
Wednesday 10/15: Popcorn, Peanuts, & Cracker Jacks (jersey day)
Monday 10/18: Circus Animals (animal print day)
Tuesday 10/19: Trapeze (workout day)
Wednesday 10/20: Balloon Pop (color day)