How to Spend Your Spring Break
Spring break is all about having fun with family and friends. You don't have to break your bank to have fun. You might think there's not much going on but going out and making your own fun is what it's all about. 
Go to a theme park. This is a perfect way to have fun with a group of friends or family. Water parks such as Hurricane Harbor are going to be opening up over spring break. Get a season pass so you can go all season, or you can keep it simple and go to a local pool. 
Sleep more than five hours. A lot of us don't get much time to sleep, so this break would be a good opportunity to make up for the lost hours of sleeping. 
If you prefer to stay home over spring break, this might be a good time to do your spring cleaning. Getting rid of unwanted clutter can help you feel better about your surroundings. Getting rid of old clothes can make space for new clothes. You can also help out those less fortunate by donating your old clothes to Goodwill.
Go to a baseball game. A lot of spring training games are going on with some of your favorite teams playing. Prices for the tickets are more reasonable than regular season baseball games. 
Visit the Phoenix Zoo to see all the animals. You can see a bunch of exotic animals if you go to the wildlife zoo. A lot of zoos even offer the opportunity to feed the animals. 
Have a staycation. You don't have to go out of state to get away from everything. Staying in a nice hotel is always fun to do even if it's down the street from your house.
You could visit one of the college campuses that you've been interested in. Seeing the environment and getting an idea of what the atmosphere is like might help you decide if you want to attend that school or not. 
We all go to the arrowhead mall a lot, but taking the trip up to Arizona Mills might be worth it if you're looking for entertainment. They have an aquarium, legoland, rainforest cafe, and several stores to shop from. In the food court, they also have a merry-go-round; not a lot of malls have all of these fun attractions.  
If you're currently working you could pick up some extra shifts. Everyone could use extra money in their pocket. Even if you don't have a job currently, you could apply to jobs near by looking for help. 
Leave a Comment
About the Contributor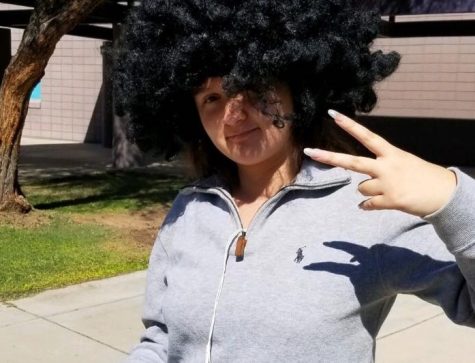 Madison Morse, Journalist
She is a junior in her third year of newspaper. She loves everything to do with Minions and enjoys writing entertainment publications.