Make Smiling Your Favorite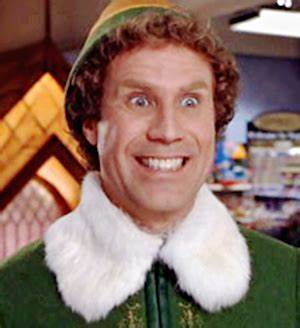 Once December hits, I make it my primary goal to start the season off with watching one film in particular. This hilarious 2003 Christmas classic has been a part of almost every aspect of my life, during the Christmas season and off of it. It is responsible for recollecting old memories, and resurfacing them every time I press play on the DVD player. The reason for its significance in my life isn't only for the endless laughter and smiles it brings those who watch it, but for key moments that can help you get through your day in one piece, while wandering through this busy, city-like life.
The side-splitting comedy that I refer to is Elf, starring Will Farrell, Zooey Deschanel, James Caan, and many notable others. A brief summary of the film, without spoiling its entirety, would go a little something like this. A human baby sneaks into Santa's sack one Christmas Eve night. Upon discovering the child, an old elf takes him under his wing, names him Buddy (Farrell), and raises him. Many years later, Buddy realizes that he is, in fact, not an elf and journeys to New York City to find his father, Walter Hobbs (Caan). As he travels through the city, he finds his father as well as his current wife and son. Buddy gets to know his new family, falls in love with Jovie (Deschanel) (who he meets when he stumbled upon her decorating a tree at her work), and spreads Christmas spirit. All the while making the audience laugh and fall in love with his story.
In my family, we are all movie quoters. In fact, most of what we say can and will most likely be found in a film. Elf has been a movie that I've quoted since I was about 4 years old. Some memorable Buddy the Elf quotes that we frequently use include, "I just like smiling, smiling's my favorite," "the best way to spread Christmas cheer is singing loud for all to hear," "you have such a pretty face, you should be on a Christmas card," "son of a nutcracker," "Buddy the Elf, what's your favorite color?" and many others.
In analysis of Buddy's character, we can find a person who is very jolly, if you will. Of course that is evident because of the quotes I've listed above. However, throughout the course of the movie, Buddy's personality brings light to wherever he goes. He gets hit by a cab, and says sorry to it. He eats the cotton balls in the doctor's office, and makes a little girl smile. He has a tickle fight with his serious father after he tucks him into bed. He even brings a warmth into his family that bonds them together.
Even in the midst of sadness and seriousness, Buddy brings joy. It's with instances like these that make me realize that sometimes the best way to live can be through silliness and intense positivity. Not only does an attitude like Buddy's brighten your own day, but it brightens the days of others. The impact a simple smile can have on someone isn't known by many people. I've realized that if I smile while I'm doing a task that would otherwise not be enjoyable to me, I have more fun with it. Sometimes, if I'm having a bad day, it helps me to be silly and make a fool out of myself, just to make people laugh.
So as we grow up, let us not forget that we are never too old to be silly, and are never too old to be happy. Many would say that as we advance into adulthood, that we are also advancing into the seriousness of life. While this is true, it does not mean that we have to leave behind the goofiness. So maybe the actual thing we need in life is to spread more joy, give more compliments, sing loud for all to hear, and make smiling your favorite. I guarantee it'll do wonders, not only on others, but also on yourself.
Arizona's Broadway Theater held a live-action musical performance of Elf on the 30th of November. The play followed the film closely, and had multiple musical numbers. It was absolutely hilarious; a lot of love for the craft was expressed by all of the actors, their chemistry building up to a marvelous set of performances. Of course it won't be for everyone, but if you're someone who loves the film and is interested in a more hands on experience, we wholeheartedly recommend that you check them out the next time that they're in town. Even if you're not much into the play itself, the A.B.T. offers a classy dinner during the event, so that's definitely a bonus.
Leave a Comment
About the Contributor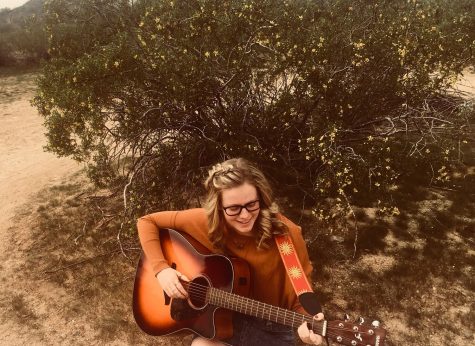 Emma Padelford, Editor-In-Chief
She is currently a senior and it's her third year in Digital Communications. She has developed a huge passion for writing over the past few years by being an editor and a journalist. She appreciates...