5 Affordable Christmas Gifts For Your Loved Ones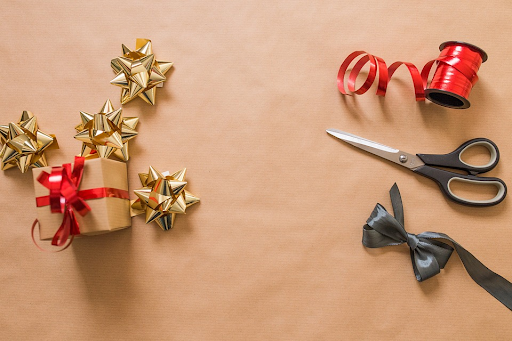 Oh boy, it's that time of year again. That time of year where I begin the new year with no money in my pockets. That's the joy of having oh so many siblings. The joy of having to buy them all Christmas presents. 
I am one of eight siblings. I'm at that awkward age where it would be rude if I didn't get them anything because I have a job, but also if I buy them all something, then that is like a year's pay for me. What is a seventeen year old to do? Here are different affordable gifting tips to ease stress off of your bank account. 
Keep Them All The Same 
One way to keep it easy and cheap is to make all of the gifts the same. You're only seventeen years old, there isn't much of an obligation to make sure that every present is unique to the person. Keep each gift at a minimum of $10 or $15 if there are lots of people to buy for. Maybe get everyone a candy and drink that you know they would get at a gas station or something. It's the thought that counts. 
A Universal Gift 
If everyone lives under the same roof, then no need to complicate it. There are plenty of things that every single person uses within the same house. Buy a shared item. Maybe there is a certain game console that the family has…buy a bunch of games for it. Maybe there is a restaurant that the whole family loves… get a gift card to that restaurant for the whole family to enjoy at once. It keeps it simple and memorable for everyone!
Get Crafty 
Buying a bunch of separate gifts at stores, out and about, can add up! Make a one stop trip to Michaels or Joann's and get creative. You can buy crafts in bulk and create things for everyone! If you have sisters, make some fun jewelry. For brothers, maybe something that just looks manly and cool for their bedroom. This is an affordable and thoughtful way to brighten up everybody's holidays. 
Personalized Christmas Cards
A touching gift would be something that comes straight from the heart. Try writing a personalized letter to the people that you love for christmas. Fill the letter with fun and loving memories of the two of you together. Tell them all of the things that make them special. This could probably mean more to the other person than any present you could ever get them. It shows them that you care enough to take time out of your day to sit down and carefully select the things you want to share with them. 
Frame A Photo
A sweet and sentimental gift can be as simple as a photo. A memory that can now last forever. Find a cute picture frame and put in your printed photo. It's an easy and thoughtful way to show them that you appreciate their presence and plus, it's guaranteed that they won't get that same present twice. 
There ya have it, five simple, sweet, and affordable gift options to ensure happy holidays and a happy wallet. Just remember, Christmas isn't about the presents or about who got the best gift, it's about spending time with the people that you love and showing them that you care. Some of these ideas simply get the job done while others offer a pensive touch. Enjoy the holidays!