Coming to an End
High school… the thing people look forward to from the moment they go to middle school. They can't wait for the day to say they are in high school and starting all the different experiences. School sports, fun dances, friends, making memories. At least that's how I felt in 7th and 8th grade. But once you have entered into your freshman year it will be the fastest four years of your life.
High school is coming and going so fast and before you know it college will be just around the corner. Everyone always says, "high school flies by," and this is completely true. It feels like yesterday that freshman year just started and now my junior year is coming to an end before my eyes. It's crazy to think of everything I have done and accomplished in the last few years. Now as junior year closes, it's time to look at colleges, prepare for the ACT, and enjoy those last few moments before senior year. Senior year is going to be one of the most interesting years: the realization that you won't be in high school forever and now have to think about the outside world. This may seem scary as you look at the future waiting for you but in the end high school can only last so long.
Looking at all the freshmen in the school reminds me of my own freshman year. It consisted of being carefree and only worrying about getting work in on time. It's cool to see the future upperclassmen sitting in the same school as me. The only difference is them not realizing yet how fast the school years fly by.
As a freshman my only worries were tests, hanging out with friends, and volleyball but it all changes as you get older. Now, my main concerns are thinking about colleges and studying for the SAT and ACT. While you still get to have fun in the later years of high school, expectations begin to increase and things become more difficult as you step closer to adulthood.
The memories made in high school are truly great; my experience has been filled with so many different memories since my freshman year. Everything from homecoming to new friends. Going into my senior year will be a mix of many different emotions that come with being in my last year of high school and preparing to enter  the real world and start my life. Like I said before, it feels like it was freshman year yesterday, with brand new experiences and not knowing what to expect. Searching for my classes on the first day to staying up late talking to my friends about being so excited to be in high school is how my freshman year went.
So many things come with going into high school, everything from sweet 16, learning to drive, and graduating into the real world. All these things are what people look forward to from the moment they get older.  Becoming older and entering high school brings realization of more than just having to worry about school.
Not only is it weird to feel like just yesterday I was a young freshman, but when I am around my little sister and her friends it's weird to think about how young they are and how they are only in elementary school. Until junior year coming to an end, I never realized how young my sister is and how long she has until she is in high school. It makes me think back to how young she was when I was just a freshman. As a freshman my older sister was a junior and she always told me that her high school time has been going by so fast and she couldn't believe she was almost a senior. I watched her take the ACTs, become a senior, and graduate, but to me it didn't seem that fast. I was scared for my first day of freshman year and even though it is flying by, it has been the most interesting and wonderful time.
In middle school you build this big picture of what high school is going to be and can't believe you have four years in it.  I'm not saying that high school is just going to fly by like that, but it's important to take advantage of all the activities and opportunities in school to get the most out of the experience. Many things come into play when I look back at my high school experience. Not to say that the quickness of life is a bad thing, but before you know it you will be in your junior in high school looking back at the memories you made.
Leave a Comment
About the Contributor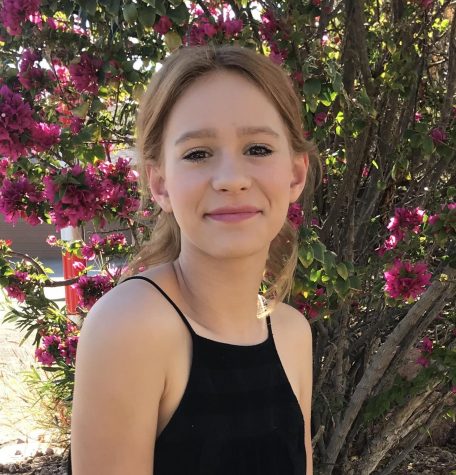 Kelsey Nahodil, Co-Editor in Chief
Kelsey is a senior, yet she's also our member of greatest seniority, with this being her fourth year working for The Ridge Review; she's our Co-Editor in Chief. She enjoys coaching volleyball,...