Cheer: A Review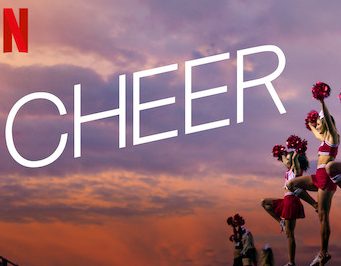 When you think of a sports documentary, you might think of the story of an up and coming basketball player, a professional boxer's biography, or something like Free Solo, a story that follows rock climbers in Yosemite National Park. Would a documentary about cheerleading ever come to mind? At the beginning of this year, Netflix released a series called Cheer, and it's quickly began changing the narrative of sport documentaries and especially about the sports themselves.
Cheer focuses on Navarro Cheer Team, the cheerleading team that represents Navarro College in Corsicana, Texas. Although they're from a tiny town and an even lesser known junior college, the team has won a total of 13 nationals. They're such a big deal in the cheerleading world, that thousands of aspiring cheerleaders audition for the Navarro team every year, even though only 40 make it in, and only 20 get to perform. The documentary series gives people who know little about cheerleading a big insight into this incredibly emotional, painful, and yet rewarding process of being some of the top cheerleaders in the nation.
For us who don't know much about cheerleading, we usually only have stereotypical ideas of it; we picture a group of perfect girls who focus mainly on being pretty and presentable, and have no issue tumbling at any moment. In reality, what they do takes so much more than that. For many of the members in the Navarro Cheer Team, their upbringings were far from perfect. The documentary follows closely to cheerleaders Morgan Simianer, La'Darius Marshall, Lexi Brumback, and of course, Jerry Harris, the most optimistic person on the team. Simianer grew up virtually without parents, La'Darius was beaten by his brothers for being gay, Brumback wasn't very grounded and got into trouble, and Harris struggled with the loss of his mother when he was only 16. When Monica Aldama, the cheer team's head coach, gave them spots on the team, she gave them a sense of structure and a purpose, which many of them believe helped keep them going during hard times.
She wasn't easy on them, though, and it's clear that she is a no-nonsense type of coach. They have hours long practices every day, sometimes multiple times a day, they have to keep up good grades, stay out of any kind of trouble, keep themselves fit, and overall have to represent Navarro and its program well. The director, Greg Whiteley, does a great job at showing what all of the team members go through to make Aldama proud, and it's clear that they would do nearly anything for her. They push their bodies to give her everything she wants to see – every tumble, every stunt, and even every facial expression is done to make Aldama pleased with the results. 
This goes past just normal muscle pains, though, as cheerleading has proved to be a dangerous sport. Of course, the team does everything they can to work together and keep everybody safe, but accidents do happen, and this documentary doesn't shy away from the reality. For example, there's a crucial part in their routine called the pyramid. Aldama choreographed it with multiple flyers switching between groups of stunters that catch and throw them up, and even though they're all incredibly experienced, talented, and hard working, the complexity of the pyramid took every single top flyer out of the routine from injuries except for one, which was Simianer. Even then, she ended up with critically bruised ribs by the end of the season from the amount of times she was being caught from all of the stunts they did.
The end goal of the insanely challenging season? To win first place again at nationals in Daytona Beach, Florida. Honestly for these dedicated cheerleaders, that's essentially the only thing they're aiming for. Cheerleading is not the type of career that can last you a lifetime – in fact, there is no 'job' that most cheerleaders can get just for being cheerleaders. Sure, they can benefit from brand endorsements and building up their social media presence, like member Gabi Butler has done, but it's not something that's entirely reliable, let alone guaranteed. These cheerleaders all really just want to do what they love at the best level they can, and they do it all for the rewarding feeling of winning at Daytona.
The series really captures the passion that the members have for this sport. There is no way you can watch this show, and all the literal blood, sweat, and tears that they put into this competition and not recognize that cheerleading is a sport. It's just as physically challenging and emotionally draining as sports like soccer or football. Of course they're not the same, but different types of challenges don't always equate to different levels of difficulties. In a world where Esports are beginning to be accepted as sports, and NASCAR is somehow already a sport without needing much physicality, it only makes sense to officially recognize cheerleading as the sport that it is.
To watch Cheer, you really don't need to know a thing about dance or tumbling at all. You just need to watch with an empathetic and open mind, and before you know it, you'll be excited for Jerry's mat talk, worried for their first full-out, and hoping that Lexi can perfectly throw all of the tumbling that she does. But you have to watch the show to get it!
Leave a Comment
About the Contributor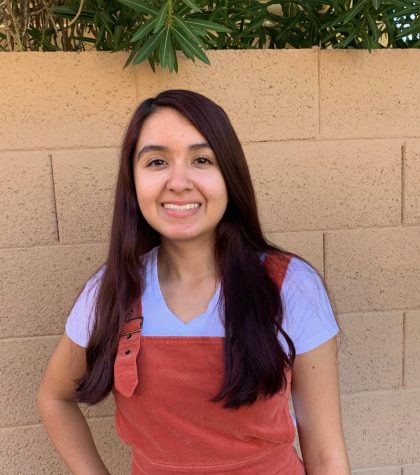 Aileen Resendiz, Editor
She is a sophomore in her second year of newspaper. She loves dogs and writing.  She enjoys newspaper because of the opportunity it gives her to express her opinions and write about the things...